Grao Vasco Dao Red is a lively wine that combines the characteristics and classic flavor of Dao red wines with the great versatility for everyday drinking, ideal as accompaniment to light dishes, cold meats, cheeses and certain fish.
The red vine varieties used in Grao Vasco Dao Red are classic in the Dao Region: Jaen, Alfrochoeiro, Tinta Pinheira, Touriga Nacional and Tinta Roriz.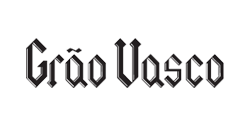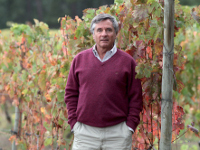 MANUEL VIEIRA
Manuel Vieira is the son of a renowned Professor of Oenology at the Instituto Superior de Agronomia (Higher Institute of Agronomy) and assistant to important domestic producers. Thus, he grew up in an environment of vineyards and wineries which always fascinated him. Interestingly, he came late to Oenology, having wasted time on courses he wasn't interested in (Faculty of Science and Technology) to please his father, for whom there was no future in being a winemaker.
Moved by a great appetite for research, he loves to read, and when experimenting he spends long hours in the cellar letting his creativity flow, always in search of a different path or a perfect blend. The author of several successful new wines, such as Colheita Tardia, Espumante Rosé or Único, Manuel Vieira reserves a special empathy for Quinta de Carvalhais Encruzado, a much-applauded white wine that represents a pioneering challenge in the region, using Burgundian style barrel fermentation.
Manuel Vieira has an ambition that is also a certainty:
"The Dão Region will come back in fashion!"