Quinta de Azevedo is located between the rivers Lima and Cávado, in the Vinho Verde Region. Made at the estate that gives it its name, the varieties chosen are among the region's classics. Loureiro is the dominant one, and was chosen for its excellent bouquet qualities and character. Loureiro which grows best 25K from the sea, is at its best at Quinta De Azevedo.
Quinta de Azevedo was purchased by Sogrape in 1982. The vineyards were set up following modern planting and lay-out systems which ensure improved exposure and airing, thus better preventing diseases and making possible to grow better fruit.
The winery at Quinta de Azevedo is one of the most modern in the region. The whole infrastructure is aimed at the production of quality white wines, using the most up-to-date technology.
Quinta de Azevedo is a fresh and elegant Vinho Verde, reflecting the superb quality, diversity and potential of the region in the production of white wines.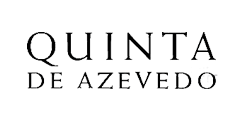 PRODUCTS