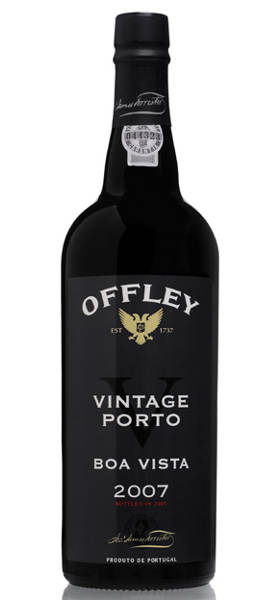 Offley BOA VISTA VINTAGE '07
Offley Boa Vista Vintage Port 2007 is the flagship wine of this centennial Porto house, a special category red Port, of a single outstanding year, selected for its extraordinary quality to be matured in bottle, favouring all its unique characteristics and potential. Gift of nature, they are shaped by human skill and a fine winemaking expertise, established almost 300 years ago.
Varieties: Quinta da Boavista, Tinta Roriz, Touriga Nacional and Touriga Franca.