Mateus EXPRESSIONS

A pink-blush colored, medium-dry Rosé with an expressive aroma, standout floral notes and hints of tropical fruit. It has a well-rounded and elegant finish.

Baga (90%) and Muscat-a-Petits-Grains (10%)

A classic Rosé flavor delivered by the Muscat gains distinctive complexity from the dominant Baga variety.

Enjoy as an aperitif or with light meals, salads, tapas or Asian cuisine.

The indigenous Portuguese Baga variety found in Expressions by Mateus has been coined "the yahoo" grape, for its boisterous aromatics, refreshing acidity, and potent tannins. The iconic Mateus range now includes the original Mateus Rosé, Mateus white, and Expressions by Mateus.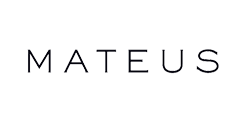 Mateus Products