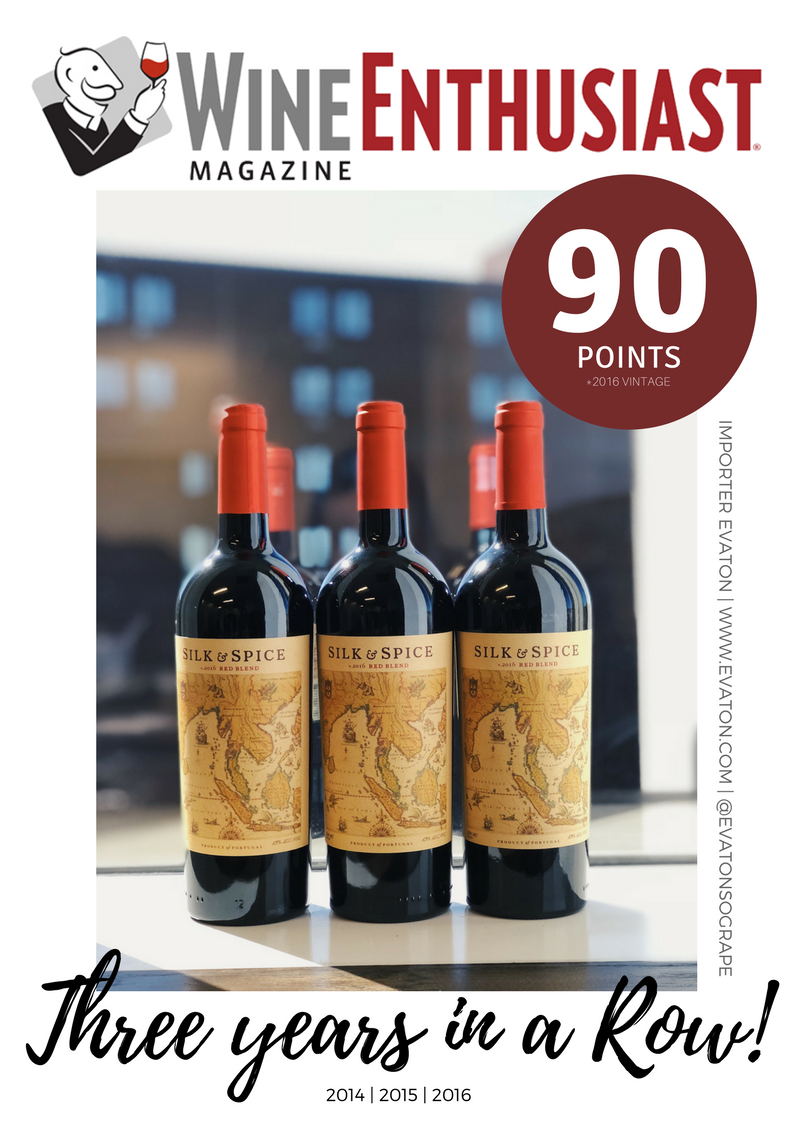 Third Time's a Charm
Wine Enthusiast has rated our Silk & Spice 2016 vintage 90 points, for the third year in a row!
Since it's first production in 2014, Silk & Spice rose to the top instantly thanks to it's smooth look and delicious taste. In the three short vintages it has been amongst top players in the industry, specifically on this past year's Wine Enthusiast  Top 100 Best Buy for 2017. A red blend from Portugal, meant to be discovered.