Silk & Spice represents the exceptional flavors made possible by Portugal's diverse terroir, indigenous grapes and the exotic spices and aromas discovered on the 'Silk and Spice' routes to the far east in the 1500s. This is a red blend of deep and rich layers characterized by aromas of ripe red fruit with hints of vanilla, mocha and spices.
The label illustrates a reinterpretation of an original 15th century map from the Age of Discovery. It details the Bay of Bengal, the Portuguese coat of arms and a historic caravel of the time, all symbolizing the bravery of the maritime explorers who journeyed into the unknown and shared spices like nutmeg, cinnamon and pepper, and fabrics like silk with the world.
This is a wine #meanttobediscovered.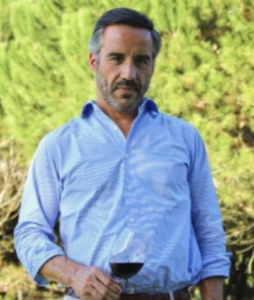 Diogo Sepúlveda
Diogo joined Sogrape in January 2022 as the Head of Winemaking & Viticulture. Diogo is responsible for numerous brands, including Silk & Spice, Mateus, Gazela, and Azevedo. With over 17 years of experience in the wine industry, Diogo has worked all around the world, including the USA, Australia, France and Portugal.
Diogo has an Engineer's Degree in Agricultural Engineering by the Universidade Técnica de Lisboa (Technical University of Lisbon), and an MBA in Business Administration and Management by ISEG – Lisbon School of Economics & Management, Diogo Sepúlveda began his career in 2003, in the regions of Douro and Alentejo.
In 2005, he was bestowed with the "António Porto Soares Franco" Merit Award for the best student of Winemaking & Viticulture of the Instituto Superior de Agronomia, of the Universidade Técnica de Lisboa.
As a complement to his academic training, Diogo Sepúlveda has also been investing in technical training. An example of this is the "Sensory Analysis of Grapes" training he undertook in 2007, in Italy, as well as several other wine tasting courses and advanced courses, such as: "Modern Distribution", "Health, Safety and Environment in the Workplace", "Leadership and Organization in the Workplace" and "Team Management".