Herdade do Peso Alentejo Colheita

A red wine with a ruby-purple color, and an intense aroma of wild red and black fruits and hint of wild shrubs. Full and rich on the palate with a balance of tannins and acidity, and a long and complex finish.

40% Aragonez, 30% Syrah, 30% Alicante Bouchet

This wine can be drunk from three months after bottling, reaching its full quality potential 2 to 3 years later. All the grapes used in Herdade do Peso Colheita were produced in accordance with the Sustainable Agriculture Integrated Production guidelines as defined by the International Organization for Biological and Integrated Control (OILB/IOBC).

The ideal accompaniment for meat dishes and mild cheeses, although it can also be drunk with a gently-flavored starter, at the beginning of a meal. To be served between 16ºC-18ºC.

Herdade do Peso is located in Pedrogão within the Vidígueira commune - a name recognized for its abundance of grape vines, such is the importance of this agriculture in this region. 

91
Vintage - 2014

90
Vintage - 2014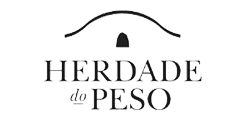 Herdade do Peso Products