Herdade do Peso Alentejo

A lively ruby/violet color. This wine has prominent woodland aromas of red and black fruit, alongside hints of wild shrubs. It is smooth on the palate; rich and with great body. Very elegant tannins and a balanced acidity invite a long and very complex finish.

45% Syrah, 35% Alicante Bouschet, 20% Touriga Nacional

Alcohol: 14,5% | Total Acidity: 5,3 g/l (tartaric acid) | Sugar: 2,0 g/l | pH: 3,5

The structure, acidity and elegance of this wine ensure that it pairs wonderfully with meat dishes, simple or elaborate.

Herdade do Peso Colheita offers the authenticity and passion of Alentejo flavors under the Herdade do Peso, which produces exuberant and captivating wines, whose flavors, aromas and colors remind us of life at its best, such as the region where are born.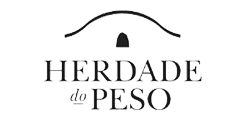 Herdade do Peso Products