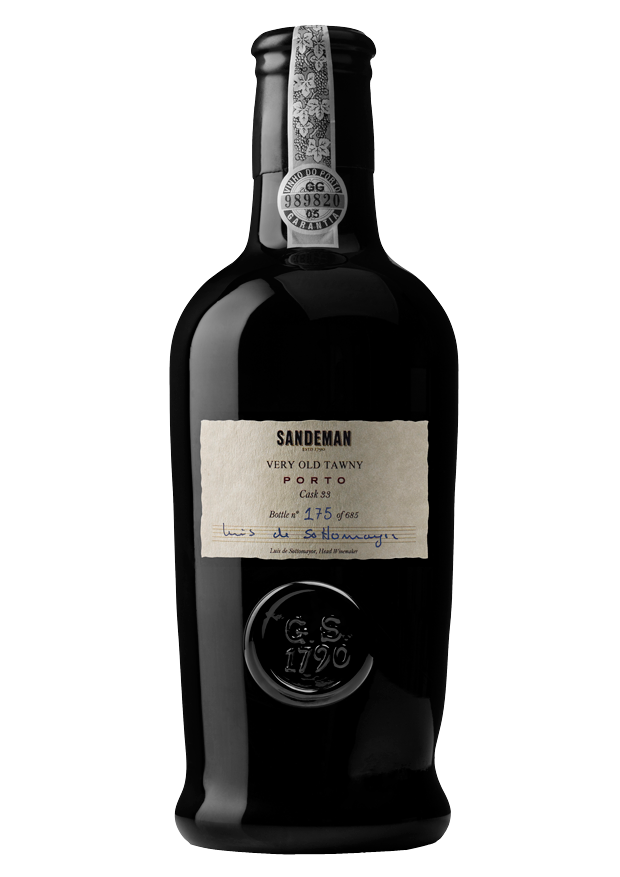 Sandeman Porto Very Old Tawny Cask 33

This Very Old Tawny shows elegance, harmony and intricacy. The first impact of this gold-amber wine is its aroma of great complexity and intensity, with notes of pepper, nutmeg and curry, underpinned by aromatic notes of cigar box and exotic woods such as sandalwood and African rosewood as well as nuts, like almond and hazel. On the palate its powerful flavour is dominated by spicy hints of pepper, curry and nutmeg and its vibrant acidity gives it a great freshness. The finish is long, harmonious and complex.

Tinta Roriz, Touriga Franca, Tinta Barroca, Touriga Nacional, Tinto Cão, Tinta Amarela, Old vineyards

Alcohol: 20% | Total Acidity: 5,8 g/l (tartaric acid) | Sugar: 131 | pH: 3,27

Sandeman Cask 33 is best enjoyed at the end of a meal, eventually with a cigar. People who like a nice cognac or an old whisky will definitely find this is an amazing alternative.