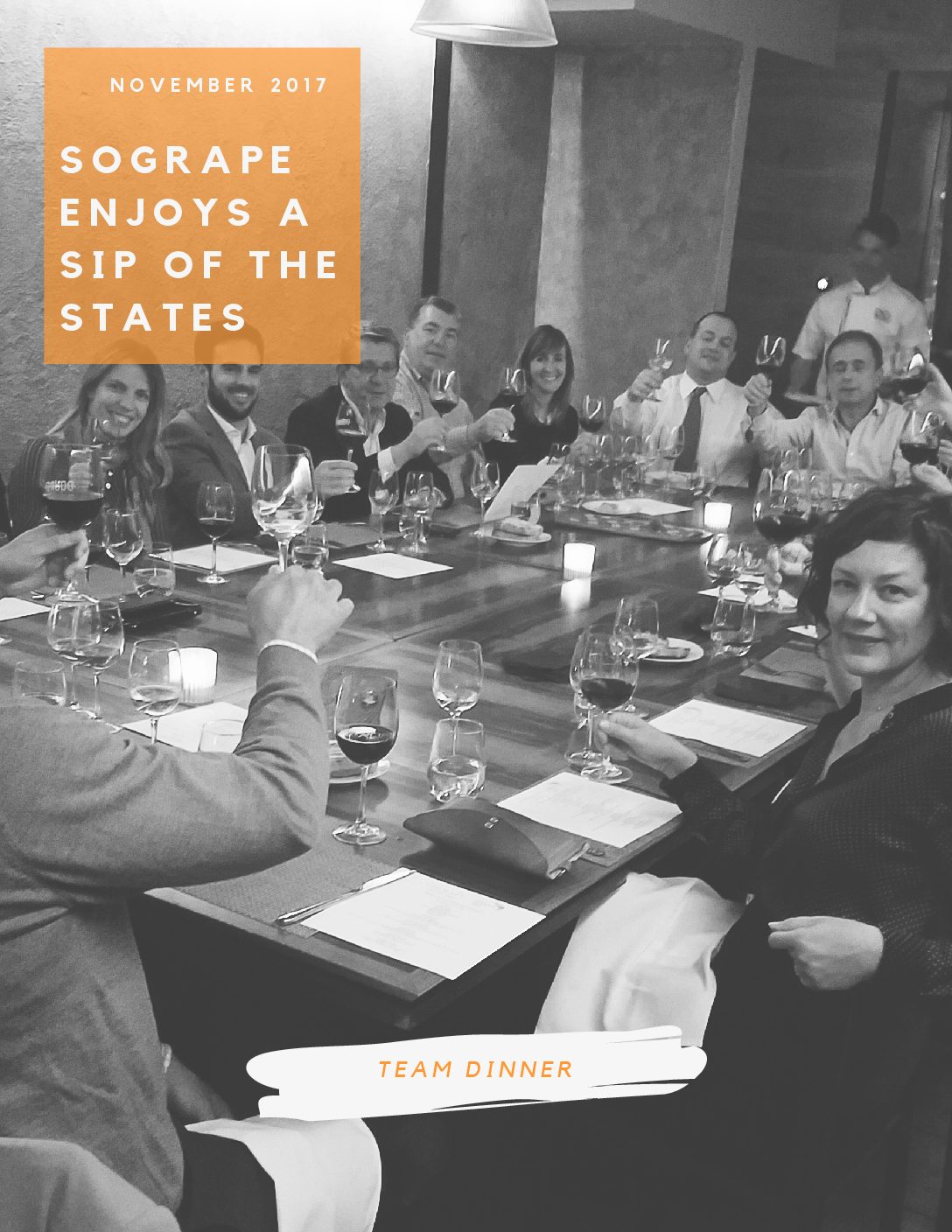 Sogrape in the States!
We enjoyed a visit from our CEO Fernando Guedes, of Sogrape at our Stamford office to celebrate the 75th anniversary of Sogrape Vinhos. Our team enjoyed a 5 course dinner at Gaia, in Greenwich CT paired with our delicious wines. An office tasting was evidently on the list of events for the week. We poured for the team our new vintages available in 2018, to enjoy and educate our experts in the field in preparation for the new year.
Aside from the celebrations, the week provided an informative session for our team to better understand our brands and mission. We are very excited for the new year, and what's to come! Stay tuned.
Are you following us on social media? Go for it!