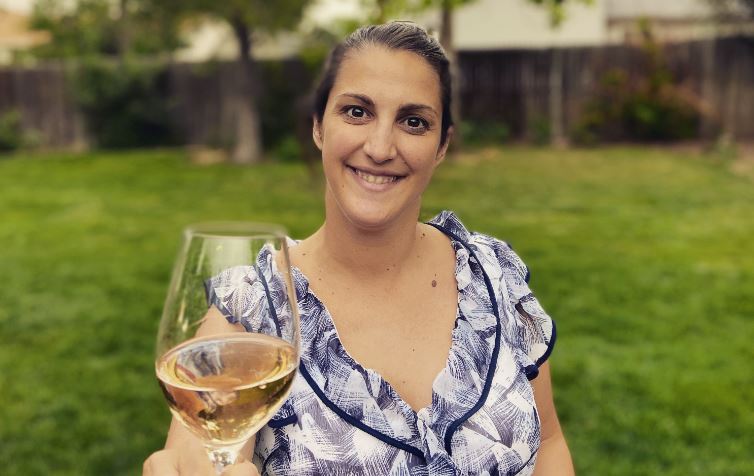 Somm Column: July Edition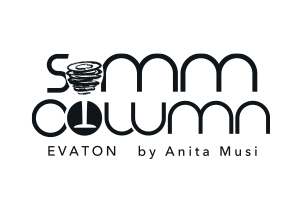 Summer Sips, 4th of July Style
IG: anitamusisomm
Welcome to our July Somm Column. Today I am bringing you a handy list of crowd-pleasing wines and cocktails for everyone to enjoy this summer.
The July 4th holiday is a wonderful time to get together with friends, family, and neighbors (socially distancing of course). It is a special time to celebrate America's Independence with fireworks, BBQ's and great drinks!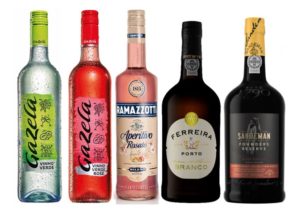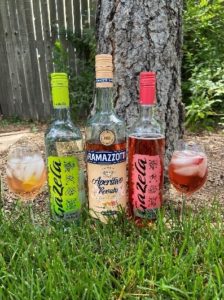 A great start to your festivities is the light, refreshing, low-calorie Gazela.  With only 87 calories and an ABV of 9%, our Vinho Verde is a great option that is easy drinking with a slight fizz. The wine has a light acidity and comes in white and Rosé.  You can enjoy this wine without thinking about it too much.
Gazela Vinho Verde has tropical fruity notes and the Rosé has intense red berry notes that accentuate the taste of summer. Both wines are amazing choices and are definite crowd pleasers.  These are wines that you can use in a cocktail, serve on the rocks or just enjoyed chilled. Just remember to have Gazela in the fridge so it's always ready to go when company knocks. Another thing to have ready? This Gazela cocktail – fill a wine glass with Gazela Vinho Verde and add a splash of Ramazzotti Aperitivo Rosato. Voila! Summer in a glass!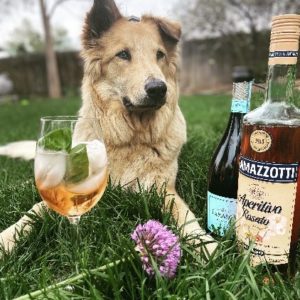 Ramazzotti Aperitivo Rosato is our orange blossom and hibiscus aperitif that can be used as a cocktail base. It has a lower ABV than other Ramazzotti products, making it a different, light, and original option for cocktails.
For the upcoming 4th of July, I plan to enjoy some Rosato Míos, which are simple and delicious!
Fill a wine glass with ice cubes, pour 1.5 oz of Aperitivo Rosato and 3.5 oz of Prosecco (or any Sparkling Wine that you may have handy), garnish with basil and voila! Time to enjoy a beautiful day and here is a picture of my dog posing with the Rosato Mio!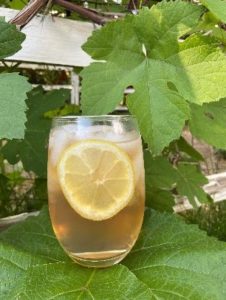 While spirit aperitifs have continued to grow in popularity over the past few years, don't forget what a great ingredient we have in our portfolio of Ports. While also viewed historically as an aperitif, Ports have had their share of being part of some great cocktails over the years from sangrias to white Port and tonics.  Here are a few more we hope will become classics one day too.
When choosing an elegant white Port for cocktails, Ferreira is top of mind.  With their high-quality legacy of making iconic Port wines for over 250 years and as one of the oldest Port brands in Portugal, this two-ingredient cocktail is perfect to showcase this great wine.  For the Ferreira Port Tonic, you only need two ingredients – simple and easy.  One is Ferreira White Port and the other is tonic! Time to grab a glass and enjoy on your next sunny day.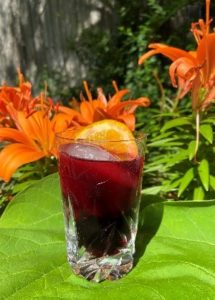 Modern and classic, Sandeman Founder's Reserve Ruby Port comes in handy for a killer cocktail that is both sweet and icy – the perfect combination for summer.  Enter: Sandeman Founder´s on the Rocks. Simply mix Founder's Reserve with an orange slice over ice and you're done!  You can aldo add a garnish of mint if you have it handy. It's an effortless cocktail that packs a serious punch – this reserve ruby Port is barrel aged for four years and has aromas of dark berries and cherries with a touch of sweetness. Enjoy this special Port on the rocks as the perfect accompaniment to the beautiful fireworks on the 4th.
At the end of the day, it is important to have easy and enjoyable cocktails that everyone will love and will put a smile on their faces while sipping. These three recipes will make you the cocktail master with only a few ingredients! I hope you enjoy, please drink responsibly and have a Happy 4th and an incredible summer!
Please feel free to contact me if you have any comments, suggestions or questions at [email protected]
Gazela & Rosato
In a wine glass, add some ice, pour 1.5 oz of Aperitivo Rosato and 3.5 oz of Gazela Vinho Verde.
If you use Gazela Vinho Verde, garnish with lemon peel.
If you use Gazela Vinho Verde Rosé, garnish with a red berry.
.
Rosato Mio
Fill a wine glass with ice, pour 1.5 oz of Aperitivo Rosato and 3.5 oz of Prosecco. Garnish with basil.
White Port & Tonic
Place ice in a highball glass, add 1.5 oz of Ferreira White Port and 3.5 oz Tonic Water. Garnish with a slice of lemon.
Sandeman on the Rocks
Fill a rocks glass with ice, pour 2 oz of Sandeman Founder's Reserve Ruby Port and add an orange slice.