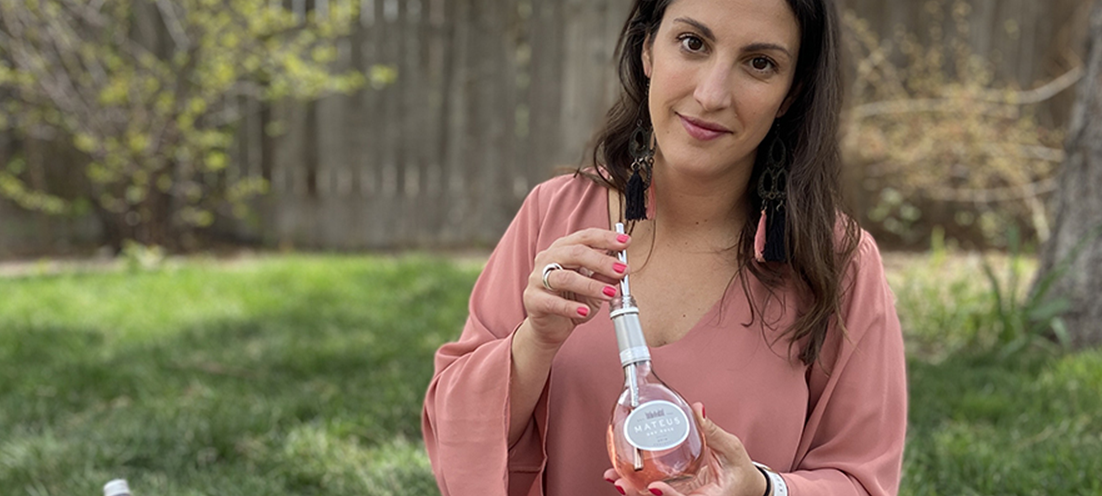 Somm Column: May Edition
The Evolution of Mateus Rosé
By Anita Musi
In a dynamic world of changes, evolution is almost certainly necessary.
When Mateus was launched in 1942 filling the market with the first Rosé wine from Portugal, the world wasn't what it is now. Sold in a curved bottle that was inspired by the flasks used by soldiers in the First World War, Mateus has been known for its quality and consistency making it the #1 Portuguese wine in the world.  Imagine that over 20 million bottles are sold in 120 countries around the world: 38 bottles every minute! Now, after 75 years, Mateus is reinventing the Rosé category yet again with Mateus Dry Rosé.
Having a wine quality and consistency of production like no other, Mateus has been able to find the right spot and the right time to evolve updating the wine style and the packaging a more modern look, following the current trends for rosés that has been in place for the last few years, especially for the summer.
This is a serious contender in the rosé aisle, the Portuguese section or great wines under $20 section. For the customers that already know the brand, now is more attractive than ever. The fruit forward, fizzy and slightly sweet profile blend of 5 grapes is already in the past.
Forbes.com selected Mateus Dry Rosé as one of the best wines for a wine emergency (aka the times that we are living right now is considered one of them). It has a new style that is more consistent with what is well known as a 'Provence wine style'.
A blend of Baga & Shiraz it has a pink pale color and it presents red fruit aromas, like cherries and strawberries with a hint of floral notes. It is a wine that when you drink it, not only is dry, but it doesn't show the carbonation (fizzy bubbles) like before. It is fresh and expresses vividly at the palate with engaging acidity and fruity finish.
Mateus Dry Rosé is perfectly enjoyable by itself, but also, with sushi, seafood, seafood risotto, shrimp cocktail, buttered scallops, fish, salad, or a charcuterie plate. Is a wine for many occasions.
As far as packaging goes, not only it is available in the 750ml, but also, in single serve 187ml. What started as a sample request, ended up being a consumer request. The individual bottle gives you versatility during these strange times. Are you home by yourself and want a wine but you really do not want to be drinking the same for 3 days straight? Maybe you just want one glass of wine with a meal? This is the perfect option!
Or maybe when everything opens again, you want to gather with friends and want to get a few individual servings, so no one needs a wine glass? We got you! This 187 ml is a great solution for these and so many more examples of consumption. The pool, the beach, a housewarming, a bachelorette party, a baby shower, a concert, a BBQ, or on any day that you crave some beautiful easy drinking rosé.
In a world that is in constant change, Sogrape found its way to reinvent the wheel recreating the #1 Portuguese wine in the world in the best possible way. An easy drinking rosé, dry, appealing, delicious, for any moment, with endless of food parings options and in 2 sizes that are approachable while maintaining a high-quality wine.
Please contact me if you have any comments, suggestions or questions at [email protected]
Cheers & enjoy some Mateus Dry Rosé!