Wine Spectator Awards 91Pts for Nobody's Hero Pinot Noir
It's Rosato Season! With Ramazzotti Aperitivo
In 1815 the first Italian bitter was blended and created by the expert hands of founder Ausano Ramazzotti. This new, pleasant, spicy yet sweet drink soon became a favorite of the high society. Ausano's wistful mind was sharp and ahead of times and created his own advertising campaigns, which have remained all along a trademark of bold communication anticipating times and fashion, in perfect line with the spirit of its home city, Milano.
Famous artists of the time signed Amaro Ramazzotti's advertising posters: 'Un Ramazzotti va sempre bene' was one of the most impactful. Ramazzotti's unique recipe from 1815 includes 33 herbs and roots, coming from all over the world, which are dosed, extracted, pulverized and distilled, to give off the best of their properties. Distinctive flavor can be attributed to these ingredients, as well as hand peeled orange zests from expert artisans.
As one of the oldest Italian spirits producers Ramazzotti continues to take care of all small details that can improve the quality of their products, as well as a sustainable economy. Ramazzotti uses a selection of high quality spices from Fair Trade markets, and the energy used both for the production and all offices comes from green energy sources.
 Ramazzotti Aperitivo Rosato is a fresh and fruity aperitif with special natural aromas of hibiscus and orange blossom. The bright rosé hue and the fresh flavors make Ramazzotti Aperitivo Rosato one of a kind. With an alcohol content of 15%, the aperitif is the perfect addition to your palate.
Silk & Spice
Wine Enthusiast has rated our Portuguese Red Blend, Silk & Spice Best Buy along with 90 Points! With only three vintages produced, since it's first production in 2014 Silk & Spice rose to the top instantly thanks to it's smooth look and delicious taste. In the three short vintages it has been among the top players in the industry, specifically on this past year's Wine Enthusiast Top 100 Best Buy for 2017. A red blend from Portugal, meant to be discovered.
Finca Flichman Misterio presents a new label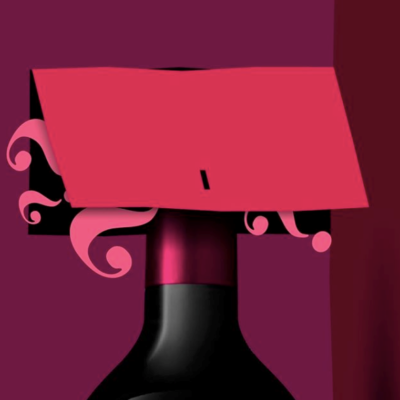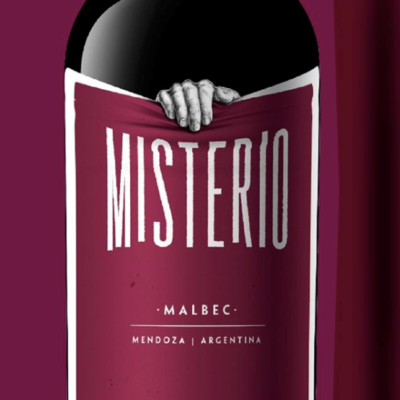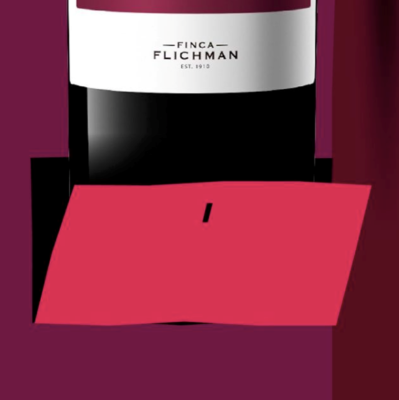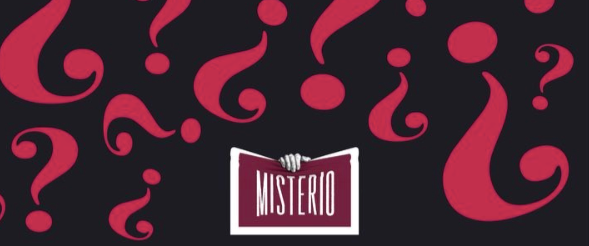 NEW – Gazela!
ABOUT GAZELA
One of Sogrape Vinhos' most iconic and global brands. Vinho Verde in Northwest Portugal is the biggest DOC in the country with over 51,000 acres of vineyards. Its crisp and unoaked wines are released quickly after harvest and are meant to be drunk young.
Gazela is produced at the Azevedo Manor Estate, a magnificent estate purchased by Sogrape in 1982. Located at Lama, near Barcelo, Quinta de Azavedo is ideal for the production of high-quality Vinho Verde. The best regional wine varieties are planted here, especially Loureiro and Pederna, both recommended for making Vinho Verde. The estate is also equipped with a modern vinification centre.
GAZELA VINHO VERDE
A light and refreshing Vinho Verde with a very soft citrine yellow color and slight fizz that stimulates the palate. An aromatic, flavorful bouquet, and notes of tropical fruit. Well balanced with a slight touch of sugar.
40% Louriero (contributing hints of bay leaves and spices); 30% Pedernẫ (white floral aromas and citrus notes); 15% Trajadura (apricot and tropical fruit aromas); 15% Azal (bright acidity and citrus overtones)
9% Alcohol and naturally 30% lower in calories than the average white wine (81 versus 120). Produced at the Quinta de Azevedo wine center, a historic estate near Barcelos, in the Vinho Verde region, and bottled immediately after fermentation and final blending, to guarantee ultimate freshness.
A delightful aperitif or accompaniment to grilled fish, chicken, seafood, and salads, as well as with spicy Asian dishes, such as Thai, Chinese and Indian cuisine.
GAZELA VINHO VERDE ROSÉ
A fresh, semi-sparkling wine, displaying the best qualities of the Vinho Verde region in northwest Portugal. With a lush green landscape, Vinho Verde may literally mean "green wine" but it translates to "young wine." Gazela is indeed meant to be drunk young, and is an extremely versatile pairing for all types of cuisine.
Borracal (35%) contributes tart red fruit and structure; Espadeiro (30%) herbal notes; Amaral (30%) lends a vibrant hue and mouthwatering acidity; Vinhao (5%) bringing a bright aroma of wild berries
Made exclusively from red grape varieties grown in the Vinho Verde region. Aged for approximately 2 months, resulting in the renowned Vinho Verde freshness.
Gazela VV Rosé is ideal as an aperitif, with salads, fish, seafood and Asian cuisine including sushi.
Sogrape in the States!
We enjoyed a visit from our CEO Fernando Guedes, of Sogrape at our Stamford office to celebrate the 75th anniversary of Sogrape Vinhos. Our team enjoyed a 5 course dinner at Gaia, in Greenwich CT paired with our delicious wines. An office tasting was evidently on the list of events for the week. We poured for the team our new vintages available in 2018, to enjoy and educate our experts in the field in preparation for the new year.
Aside from the celebrations, the week provided an informative session for our team to better understand our brands and mission. We are very excited for the new year, and what's to come! Stay tuned.
Are you following us on social media? Go for it!
90 Points of Port
WINE ENTHUSIAST rated our Offley Late Bottled Vintage (Port) 2012 and 2013 90 points. 
The production of Offley Porto Late Bottled Vintage followed the traditional Porto Wine method. Grapes were collected by hand at their optimum maturation point and fermentation subsequently took place in wine presses and stainless steel tanks – the addition of wine spirit after three days effectively ending the process. The resulting wines were naturally sweet and rich, deep-purple and full-bodied, with greataromatic concentration.
OFFLEY HISTORY
Offley's history goes back to 1737, the year in which the Englishman William Offley founded the company to which he gave his own name. It is however from the 19th century onwards, the company acquired a new dynamism. In 1831, Joseph James Forrester, a nephew of the founder, joined the company. An academic and an artist, James Forrester was the first person to map the River Douro and its region, as well as to draw maps that became works of reference. He also undertook numerous wine growing studies and left important graphical works – paintings, drawings and sketches – in which he shows all his passion for the Douro.
James Forrester's contribution to the development of the region where Port Wine is made, as well as to its trade, earned him the title of Baron given to him by the King of Portugal.
Throughout the years the company invested in the production and marketing of fortified wines, in the planting of new vineyards and in the re-planting of existing ones (as happened at Quinta da Boavista), built and maintained unique ageing cellars at Vila Nova de Gaia, and expanded the world-wide distribution of the OFFLEY brand.
In 1997 OFFLEY was purchased by Sogrape, a wine-producing family company of international dimension, with quality wines and a strong focus on volume brands so as to meet market demands.
Grão Vasco Updates their Label
The look may be new, but the wine still has a 50-year-old story to tell.
It's a  wine that recalls memories of times gone by, of heritage handed down through decades. A wine of decided personality and unique flavor. An icon of the Dão region. Grão Vasco.
The new design drew inspiration from the brand's history, the elegant new bottle emphasising the Grão Vasco name.
Grão Vasco the man was a famous Renaissance painter in Viseu, capital of the Dão region. Grão Vasco the wine was born in 1958 when Sogrape was founded. In 1990, Sogrape modernized their Dão winery at Quinta dos Carvalhais, superimposing modern methods on a great tradition. It was a change that had a profound effect on grape-growing and winemaking in the whole region.
Grão Vasco is the very essence of Dão wine, a Portuguese legend since 1958.
Reserve yourself a bottle!
Montecillo Rioja Reserva 2011 receives
92 points 

from James Suckling!
We are proud to share with you our latest ratings given by James Suckling, considered one of the most influential wine critics in the world. This recognition confirms once again Bodegas Montecillo as experts committed to quality and innovation.
About Montecillo Rioja Reserva 2011
Clean and brilliant, deep cherry red with russet rim, the Rioja Reserva has spicy notes, and vanilla and black fruits mingled with liquorice and mint nuances. It has good structure and elegant tannins, and a long finish for a sheer class wine.
100% Tempranillo
A second fermentation took place spontaneously in undergrounds tanks, after which the wine was transferred to handcrafted American oak casks, where it was aged for 18 months minimum followed by a period in bottle of at least 12 months.
An ideal companion for grilled or barbecued red meat and all types of stew, including slightly spicy dishes. A powerful wine that enhances the flavor of rich or cured cheeses like Manchego.
About Bodegas Montecillo
Montecillo is the third-oldest bodega in Rioja, the very first wine region in Spain to obtain the status of Qualified Denomination of Origin.
Since it's establishment in 1874, Montecillo has crafted exceptional quality wines with a personality of their own. The combination of state-of-the-art premises, designed to craft age-worthy wines, with the selection of the very best raw materials, underpin the quality of the Montecillo wine range.
To achieve the perfect balance, all wines age in handcrafted French and/or American oak of the highest quality. Bottle-aging follows an ancient artisan method, where hundreds of thousands of bottles are carefully piled by hand with unequaled precision and stability to then rest undisturbed, surrounded by the darkness and calm of the underground cellar – the exact same way it has been done for the past 140 years.
Montecillo is a registered brand of Bodegas Montecillo.
Enjoy Montecillo wines responsibly.
About James Suckling
James Suckling, 58, is one of today's leading wine critics whose reviews are read and respected by wine lovers, collectors, and wine trade worldwide. Suckling spent nearly 30 years as Senior Editor and European Bureau Chief of the Wine Spectator.
In 2010, Suckling launched his website JamesSuckling.com, a site that evolved from seeing a need for wine to be communicated in a more modern way. The site offers subscribers high-definition video content that reports and rates the best wines from around the world, with a focus on Italy, Bordeaux, Spain, Chile, Argentina, Napa Valley, Austraila and New Zealand. The site attracts viewers from more than 110 countries, with the largest audiences in North America, Hong Kong, Thailand, the UK, Austraila, Italy, and France.
Your Next Best Buy – Silk & Spice 2015
Wine Enthusiast rates Silk & Spice Top 100 Best Buy of 2017!
With 90 points and Top 100 Best Buy of 2017, our Silk & Spice 2015 vintage is a red blend you must discover! Stay tuned for Wine Enthusiast November issue with our rank, rating, and review featured on www.winemag/ratings.com as well as a Top Shelf email blast announcing the TOP 100 Best Buy Wines for 2017.
About the Blend
Silk & Spice evokes the exceptional flavors made possible by the Portuguese terroir, indigenous grapes, and the exotic spices discovered on the 'silk and spice' routes to the far east in the 1500's.
Silk & Spice is a testament to this expedition; and with its quite literal 'silky and spicy' flavor profile, it is a celebration of Portugal's capacity for silky, exotic wines with deep, rich layers and intense berry-fruit flavors.
The route from Europe to the Indian Ocean – known as the "Silk & Spice Route" – was pioneered by Vasco da Gama, who rounded the Cape of Good Hope in 1498. Flavors like nutmeg, cinnamon, cloves and pepper changed world cuisine, while silk from China became prized for its luxurious touch.
An original XV century map on the label shows the Bay of Bengal, separating South and Southeast Asia; the Portuguese coat of arms, a historical graphical element dating to 1248; and two caravels, a small, highly maneuverable boat developed by the Portuguese in the 15th century solely to explore the West African coast and arrive at the Indian Ocean.