Nestled in the northwest corner of the country, Vinho Verdes is one of the oldest wine regions in Portugal and translates directly to "green wine," though not because of the color—it means "green" as in "young." Given its freshness, Gazela is a wine that is best enjoyed young. Vinho Verde, and Gazela, in particular are suited to wine consumers looking for a light and refreshing wine for uncomplicated drinking occasions.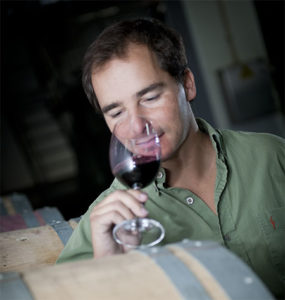 António Braga
António Braga is the Enological Director of Mateus, Dão and Vinhos Verdes at Sogrape Vinhos, managing the Vinho Verde range directly. At the company since 2007, he originally assumed a winemaking role at Quinta da Leda. There, in the Douro Superior, Antonio oversaw 10 harvests and made an invaluable contribution as the 'right hand man' to Luis Sottomayor, amplifying the portfolio and prestige of Sogrape's Douro wine brands.
In recognition of his excellent work, new and greater responsibilities naturally followed and in March 2017, António Braga took responsibility for Sogrape Vinhos' Fine Wine – Vinhos Verdes range, monitoring a new winemaking team.
Driven by curiosity and a desire to experience foreign climates, he started his winemaking career in 2003, with harvests in Portugal, California, Argentina, Chile and New Zealand.