In a cluttered wine landscape, Framingham does things differently! With its first Wairau Valley vines were planted back in 1981 on warm, well-drained stony soils, the winery continues to utilize small batch winemaking techniques for depth of flavor and texture. Framingham takes a low-impact approach to vineyard management to restore balance with the land. The team does a lot of work by hand, avoiding systemic chemicals and planting flowers that encourage biodiversity.
Framingham is the home to the legendary annual Framingham Harvest concert, attended by international vintage workers and locals who come to celebrate in the Framingham winery courtyard. Up and coming bands from New Zealand take to the stage, including Framingham's very own winery band, Renwick Nudes.
Framingham is accredited as a sustainable vineyard and winery under the Sustainable Winegrowing New Zealand program, the Estate vineyard is also Certified Organic through BioGro NZ Ltd. It's Sauvignon Blancs are Marlborough Appellation Wine Certified.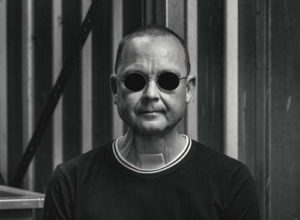 Dr. Andrew Hedley
Turns soil and sunshine into wine, and takes the blame if it's not up to scratch. R&D organic chemist in a former time and place. Larynx was stolen while not paying attention in 2006. 
Andrew joined Framingham in 2001 from Gateshead in the north of England. He has a PhD in organic chemistry, is a self-taught winemaker, and was drawn to Framingham through his obsession with Riesling – an obsession that's brought international acclaim to Framingham ever since. And an important side note: Andrew's a staunch lover of Punk music.
PRODUCTS
Nobody's Hero
Nobody's Hero is a salute to the rebels, the radicals, the offbeat and the underground. Those with unorthodox methods and crazy ideas. Those that celebrate their individuality and are brave enough to express it.
Framingham
With some of the oldest Riesling vines in Marlborough, Framingham planted their first Wairau Valley vines back in 1981. Based on warm, well-drained stony soils that deliver distinctive tropical fruit flavors, the winery utilizes small batch winemaking for depth in flavor and texture.