It's World War I inspired hip-flask like bottle is a global design icon, and its fresh and fizzy Rose has been poured from over one billion bottles, in 125 countries! Mateus Rosé is the first and flagship wine of Sogrape, and perhaps one of the most iconic wines of our time. The wine dates back to 1942 when Fernando Van Zeller Guedes created this distinctive brand, extraordinary in its contents as well as packaging.
Once a favorite of Queen Elizabeth II, Jimmy Hendrix, and Pope Paul VI among scores of other global figures and a placement at nearly every dinner party in the 70s, today Mateus continues to offer a welcome departure from the everyday.
The label depicts the historic "Palacio de Mateus", an 18th century baroque manor house located near the city of Vila Real, in north-east Portugal. A light, fresh and young Rosé, whose well-balanced flavors are enhanced by a soft and slightly fizzy finish.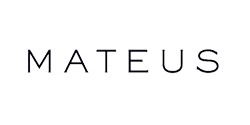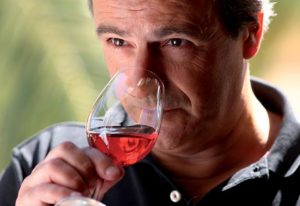 Miguel Pessanha
When asked about this favorite wine within the Mateus range, Miguel Pessanha finds it hard to decide. "They all have their moments, flavors and aromas, but they all share the great passion that I put into them".
Miguel was born in the city of Oporto in 1962, and his enthusiasm for wine dates back to his childhood. He spent his weekends and holidays at his family's vineyards, so when it was time to decide on a career Miguel had two choices in mind: Medical School or Winemaking. Having chosen the latter, the future winemaker left for Bordeaux, France, where he completed his studies with two degrees and a masters.
His other passion is the sea and competition sailing, and he has taken part in various European and World championships.
Miguel has worked for Sogrape Vinhos since 1988, and has been the head winemaker for Mateus wines for the last 15 years. More recently he was appointed boardmember for Operations and continues to coordinate the company's winemaking teams. Initially, if his biggest challenge was to uphold the Mateus Rose's unique character, today his role is even more daring: creating different varieties with distinctive origins, styles and taste. Miguel has turned his years of experience into wines of great quality and flavor.