Herdade do Peso is located in Pedrogão within the Vidigueira commune in the Alentejo region. Herdade do Peso, which translates to "Estate of the Weight", was named decades ago by local farmers that came to the area to weigh their wheat. Traditionally known for wheat and olive plantations, the municipality of Vidigueira is now recognized for its exceptional wines.
Twelve distinct terroirs and seven grape varieties provide the opportunity for the winemaker to craft premium wines. Herdade de Peso wines have their own style and differ from the rest of the region due to their aromatic intensity, elegance, freshness and great aging potential.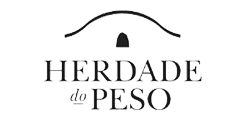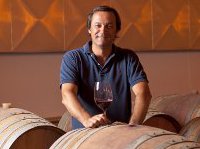 LUIS CABRAL DE ALMEIDA
In 1964, Luís Cabral de Almeida was born into a family for who wine has always been something more than just a simple pleasure. Although his origins date back to a farm in Viseu, deep in the Dão region, from where, in 1991 his Sogrape career was launched, and in spite of his first vintage taking place in the Douro, from where he spent the next 10 years in Argentina, his current challenge, has brought him to the Alentejo,
"a region that has always fascinated me for its sense of horizon."
A man of few prejudices, he is well suited to the Alentejo region which warmly welcomed him in 2012. Luís Cabral de Almeida first studied Agricultural Engineering at Universidade de Trás-os-Montes e Alto Douro (UTAD). Deciding to devote himself to oenology, he completed a post-graduate degree from the Charles Stuart University, Australia, with extensive technical training in Bordeaux. Luís always maintains that
"the oenologist's primary role is to interpret nature."
Stemming from his education, experience and upbringing, his belief is that "oenology increasingly depends on the vine", so that it becomes essential to work closely with viticulture. With his ability to communicate his vision to everyone he works with, his drive to remain well informed about market trends is a reality which he embraces.
"An oenologist cannot live in a bubble, isolated from the world."
It was his recent experience in Argentina, as head of Finca Flichman wines, which ultimately made clear to him the relevance of good relations and the relative insignificance of distances. Luís comments,
"I'm undoubtedly a regionalist, but my region is Portugal!"
Childhood visits to cousins in the Alentejo always captivated him, as did the drawn-out hunts on land adjacent to Herdade to Peso. All these many and varied experiences basically translate into the hundreds of kilometres travelled, sometimes culminating in a typical Alentejan meal, to achieve in a profound knowledge and affection for this region.
Married, and a father of three, the youngest incidentally a Mendozan, the Sogrape Vinhos oenologist is passionate about wine and food. Having taken up the reins of Herdade do Peso in 2012, Luís Cabral de Almeida is also an avid skiing enthusiast, as well as enjoying tennis, golf and spending time in the sun with family and friends. But although he won't find much snow in the Alentejo, the rest of his history would indicate that he is well suited to this region and that Herdade do Peso will make him feel right at home.
PRODUCTS
Vinha do Monte
Vinha do Monte displays all of the authenticity and passion of the Alentejo, and reflects the exuberant and captivating wines of Herdade do Peso.
Trinca Bolotas
Named after Alentejo's native pig whose diet is rich in acorns, Trinca Bolotas means "acorn eaters." The feral black pig is an iconic image of the Alentejo landscape, heritage and gastronomy.