The estate of Quinta de Azevedo has one of the most magnificent Portuguese manors dating back to the eleventh century. Located in the Barcelos commune and a top quality area for white wine production, the estate underwent years of meticulous restoration which included the renovation and decoration of the Manor, and the re-planting of native grape varieties (especially Loureiro and Pedernã) across 84 acres (34 hectares). The winery is one of the most modern in the Vinho Verde region capable of producing the highest quality white wines and employing the most up-to date technologies for planting, cultivation, and sustainability.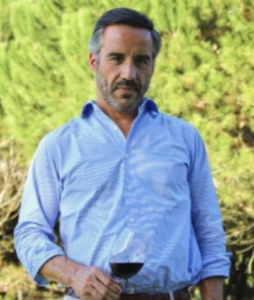 Diogo Sepúlveda
Diogo joined Sogrape in January 2022 as the Head of Winemaking & Viticulture. Diogo is responsible for numerous brands, including Silk & Spice, Mateus, Gazela, and Azevedo. With over 17 years of experience in the wine industry, Diogo has worked all around the world, including the USA, Australia, France and Portugal.
Diogo has an Engineer's Degree in Agricultural Engineering by the Universidade Técnica de Lisboa (Technical University of Lisbon), and an MBA in Business Administration and Management by ISEG – Lisbon School of Economics & Management, Diogo Sepúlveda began his career in 2003, in the regions of Douro and Alentejo.
In 2005, he was bestowed with the "António Porto Soares Franco" Merit Award for the best student of Winemaking & Viticulture of the Instituto Superior de Agronomia, of the Universidade Técnica de Lisboa.
As a complement to his academic training, Diogo Sepúlveda has also been investing in technical training. An example of this is the "Sensory Analysis of Grapes" training he undertook in 2007, in Italy, as well as several other wine tasting courses and advanced courses, such as: "Modern Distribution", "Health, Safety and Environment in the Workplace", "Leadership and Organization in the Workplace" and "Team Management".
PRODUCTS