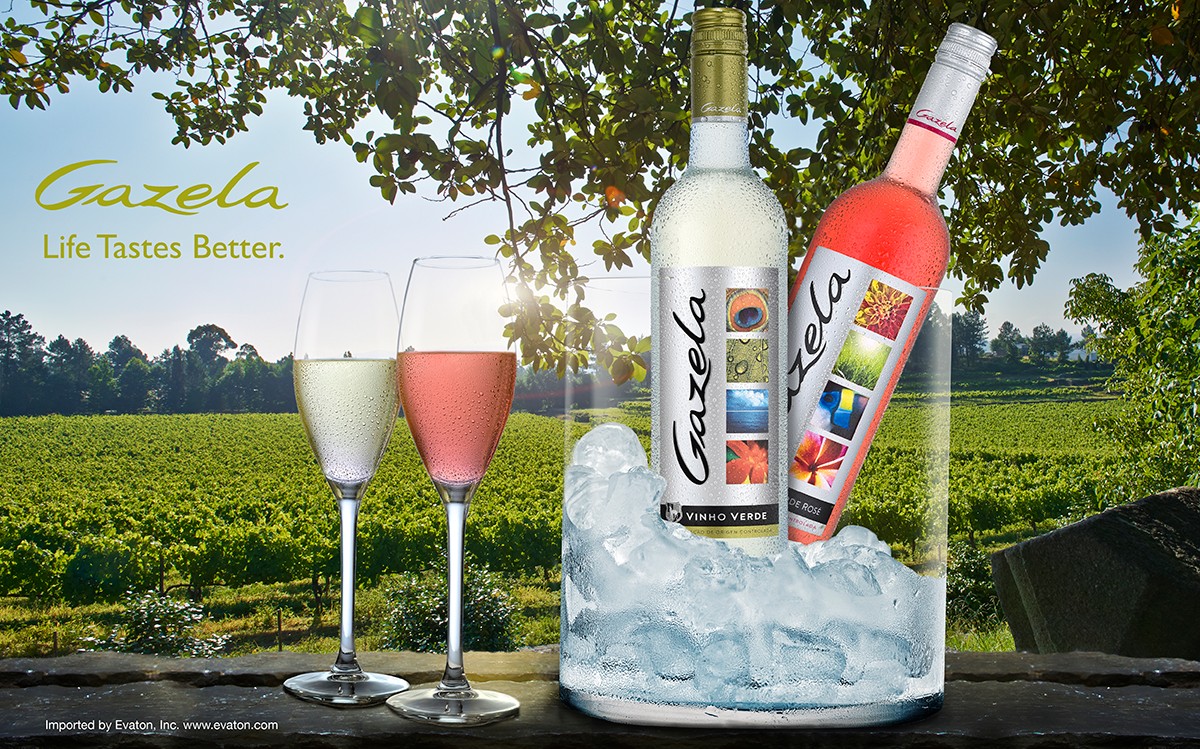 Here's why Gazela's consumers always want more…
Learn why this wine is so treasured, and why this brand is so iconic, all over the world.
One of the most iconic brands launched by Sogrape Vinhos, Gazela is the ultimate light and fresh Vinho Verde, with a soft citrine yellow color and slight fizz that stimulates the palate. An aromatic, flavorful bouquet is complemented by notes of tropical fruit and a slight sweetness, all with a delightful zing of effervescence. It is a tremendously versatile pairing for many types of cuisine.
The coastal region of Vinho Verde in Northwest Portugal is the biggest DOC in the country, with over 51,000 acres of vineyards. Despite its literal translation to 'green wine,' it's intended to delineate a young wine; these crisp and unoaked wines are released three to six months after harvest and are meant to be drunk young.
Fun facts
Gazela is naturally 30% lower in calories than the average white wine (81 versus 120)
The lower alcohol content (9%) is the result of harvesting the grapes before they are fully ripe; it is also one of the reasons it is so easy to drink!
This past year, a guerrilla marketing campaign successfully implanted the word gazelar into Portuguese pop lexicon.The 'verb' expresses embarking on a fun or relaxing experience, whether it be spending time with friends, relaxing on the beach with a glass of wine – anything that begs someone to say to their friends, let's 'gazelar.'
Varieties
40% Louriero, contributing hints of bay leaves and spices
30% Pedernẫ, white floral aromas and citrus notes
15% Trajadura, apricot and tropical fruit aromas
15% Azal, bright acidity and citrus overtones
As for the numbers
Contrasting a consistently flat category of total imported wine, Portuguese table wines grew by a whopping 15% in 2015. (Consumers are appreciating their high quality and affordable prices.) Vinho Verde makes up about 40% of this number. So hop on the Vinho Verde train with this world-approved and highly rated wine.