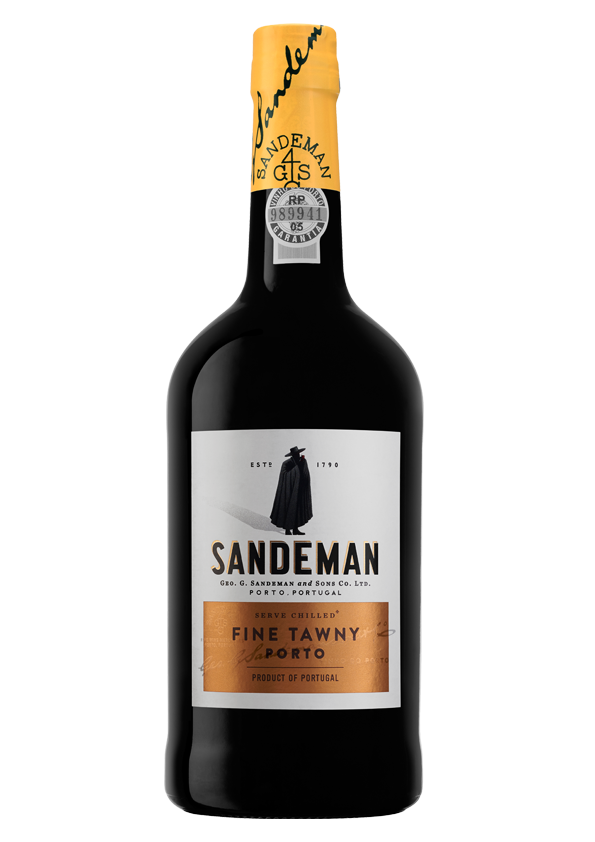 Sandeman Porto Fine Tawny

Clear red amber colours with a light intense body, open up to aromas of vanilla and evolved dried fruits. The elegant harmony and fresh flavour of red fruits unfold in the mouth and combine with the complexity of wood aging and a good finish.

Touriga Franca, Tinta Roriz, Tinta Amarela, Tinta Barroca, Tinto Cão

Alcohol: 19,5% | Total Acidity: 4 g/l (tartaric acid) | Sugar: 95 g/l | pH: 3,55

Sandeman Porto Fine Tawny is a delicious accompaniment to any dessert with caramel, such as Crème brûlée or tarte tatin, or strong blue cheeses like Roquefort. To be more daring, match with foie-gras or a creamy seafood vol-au-vent.