Vinha do Monte Vinha do Monte White

A yellow colour with very attractive greenish tones. Smooth and full-bodied on the palate, with prominent notes of white fruit and a lively acidity that invites a long, fresh finish. Very gastronomic.

70% Antão Vaz, 20% Arinto, 10% Roupeiro

Vinified from carefully selected grapes. After testing their maturation, the grapes are harvested at their optimal point of aromatic/acidic maturation and swiftly transported to the winery for vinification. Destemming, soft-crushing and pressing helps extract a quality must that is clarified through decantation. The wine subsequently undergoes alcoholic fermentation at a controlled temperature between 15ºC-16ºC for around 18 days.

Its acidity makes Herdade do Peso Vinha do Monte 2017 an excellent and versatile table wine. It pairs wonderfully with all types of aperitif, as well as seafood and fish dishes.

2017 was unusually hot and dry, and speeded up the entire vegetative cycle on the vine. A warm April saw flowering two weeks ahead of time. With temperatures touching the highest-ever recorded in June, veraison took place almost 2 weeks earlier than normal. The harvest was also, on average, two weeks ahead of schedule, but was of very good quality: consistent night temperatures under 68ºF throughout summer guaranteeing a good maturation.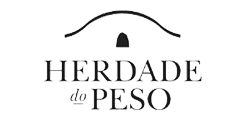 Vinha do Monte Products