Framingham Wines derives its name from the village of Framingham, located in Southern Norfolk in the UK. This small village was the ancestral home of the Company's founder, Rex Brooke-Taylor.The first wine made under the Framingham label, a Riesling, was released in 1994.
Today, Framingham's core range focuses on the aromatic white varietals Sauvignon Blanc, Riesling (in several styles), Pinot Gris and Gewürztraminer. These wines are complimented by Pinot Noir, a small quantity of Chardonnay and a Montepulciano blend. Occasionally wines of special interest are released through the cellar door.
"Framingham's Success rest on its reputation as one of New Zealand's leading boutique wine producers…"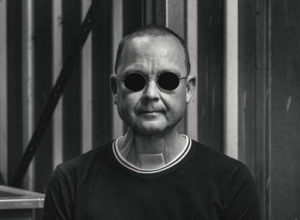 Dr. Andrew Hedley
Turns soil and sunshine into wine, and takes the blame if it's not up to scratch. R&D organic chemist in a former time and place. Larynx was stolen while not paying attention in 2006. 
Andrew joined Framingham in 2001 from Gateshead in the north of England. He has a PhD in organic chemistry, is a self-taught winemaker, and was drawn to Framingham through his obsession with Riesling – an obsession that's brought international acclaim to Framingham ever since. And an important side note: Andrew's a staunch lover of Punk music.
PRODUCTS
Ribbonwood
Nobody's Hero
Nobody's Hero is a salute to the rebels, the radicals, the offbeat and the underground. Those with unorthodox methods and crazy ideas. Those that celebrate their individuality and are brave enough to express it.
Framingham
Framingham planted their first vines in the Wairau Valley in 1981, and they have been growing grapes and making wine by their own rules ever since. Rule No.1? Do what you love.