Mateus origins date back to 1942, when Fernando Van Zeller Guedes had this idea of creating a wine with a unique personality and flavor, presented in an original and innovative bottle inspired by the flask bottles of the soldiers in World War I. This original combination and quality of the wine made it a case of success and MATEUS grew to become a global brand, present in more than 125 countries, with well above 1 billion bottles sold in 60 years of continuous production. Its unique bottle is a true design icon, recently rejuvenated to best capture the timeless values of this well loved brand.
The new bottle is slimmer and more stylized, with an elegant neck and softer, gentler contours. The smaller Label depicts the historic "Palacio de Mateus", the 18th century baroque manor house located near the city of Vila Real, In Portugal's North-east.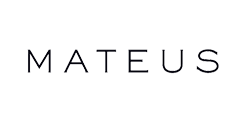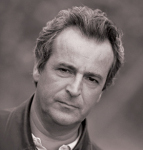 MIGUEL PESSANHA
When asked what his favorite wine is in the Mateus Rosé range, Miguel Pessanha has a hard time deciding on one in particular:
"Each has its moments, flavours and aromas. And all share the passion I devote to them at each harvest!"
Born in Oporto in 1962, Miguel's enthusiasm for winemaking dates back to childhood. Accustomed to spending weekends and holidays on the family wine estates, when the time came to choose a career he had two options in mind: Medicine or Oenology. Having chosen the second, the future winemaker went to Bordeaux, France, where he completed his studies with two bachelor's degrees and a master's degree. One of his other great passions is the sea and competition sailing, and he has taken part in various European and world championships.
Working for Sogrape Vinhos since 1988, Miguel Pessanha began to actively work to diversify the Company's entire wine production, then highly focused on Mateus Rosé, and in 1999 he was chosen to direct the Oenology Department for the Mateus range and Herdade do Peso (Alentejo) wines. A few years later, in 2007, he took over coordination of the company's winemaking teams, the result of his organizational and leadership skills.
If at times his main mission was to renew the strength of the mythical Mateus Rosé and make sure its profile remained consistent, today Miguel Pessanha's role in developing a range of Mateus Rosé wine is even more challenging: to create five different alternatives, with both different origins and styles, which are the result of years of experience transformed into wines of great quality and taste.
Another challenge is the aim of raising the prestige and recognition of Sogrape's wines in the Alentejo to the higher levels achieved in other regions, the excellence of his work in constantly improving the quality of the Herdade do Peso creations being notorious.