Framingham Sauvignon Blanc

A classic Marlborough style with a mineral edge, and punchy varietal characters of passion fruit, grapefruit and redcurrant. Texture is enhanced by some barrel ferment, which adds a little creaminess. Acidity is fresh and juicy but by no means tart, and helps to promote a signature dry, stony mineral finish.

100% Sauvignon Blanc

Framingham SB is blended from sixteen base wines sourced from eight different sites in the Wairau valley. Resultant juices were clarified by cold settling before racking to ferment. Around 93% of the blend was fermented in stainless steel tanks at cool temperatures, the remaining 7% being barrel fermented at warmer temperatures to promote texture. Once fermentation was complete, the base wines were racked off gross lees, and left to age on light lees for 3 months.

Enjoy with oysters, seafood or vegetarian dishes.

Framingham utilizes small batch winemaking for depth in flavor and texture. The grapes from warm soils deliver distinctive tropical fruit flavors. Marlborough Sauvignon Blanc has become famous worldwide for its expression of place and the purity, freshness and intensity of flavors resulting from the combination of soil and climate.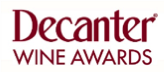 91
Vintage - 2015
90
Vintage - 2015

Framingham Products