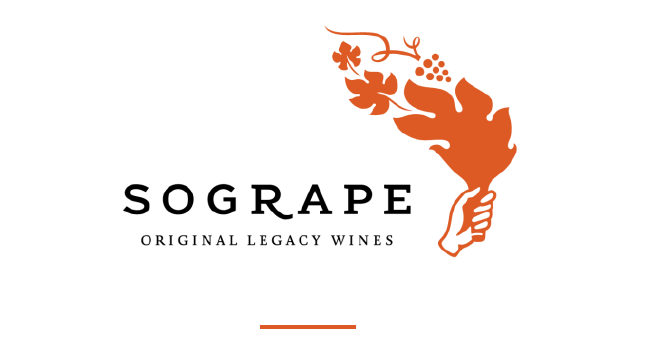 Casa Ferreirinha and Ferreira Port Appoint Evaton Inc As US Importer
CASA FERREIRINHA & FERREIRA PORT APPOINT NEW IMPORTER FOR US MARKET
DISTRIBUTION RIGHTS TRANSFER FROM BROADBENT SELECTIONS TO EVATON INC.
Effective April 1st 2020, Evaton will be responsible for importing Casa Ferreirinha & Ferreira Port, two of Portugal's most renowned brands, which will transition from Broadbent Selections.
Seeking to raise its profile in the U.S. market, Portuguese wine group Sogrape has agreed with Broadbent Selections to move the distribution of Porto Ferreira & Casa Ferreirinha to Evaton Inc., Sogrape's distribution subsidiary in the US, headed by Stephen Brauer, Chief Executive Officer.
"Following the recent successful transition of Sandeman to Evaton, we decided that it was the right time to consolidate our Portuguese portfolio with our U.S. distribution organization", said João Gomes de Silva, Chief Sales and Marketing Officer for Sogrape Vinhos. "And we are grateful to Bartholomew Broadbent and his team for their stewardship of Casa Ferreirinha and Ferreira Port over the years".
"We are thrilled to strengthen the link to Sogrape with such recognized brands", added Stephen Brauer. "Casa Ferreirinha & Ferreira Port bring amazing Douro credentials and expertise to our existing portfolio, which also includes other iconic Portuguese brands such as Mateus and Sandeman and the new star on the horizon, Silk & Spice", confirmed Brauer.
Porto Ferreira, a brand with more than 250 years heritage and closely linked to the figure of Dona Antónia, is the top selling Port Wine house in Portugal. Casa Ferreirinha, sharing the same origins, is the Douro category leader, and its icon, Barca Velha, was first launched in 1952, at a time when the region was exclusively dedicated to Port wines.
About Evaton:
Founded in 1991, Evaton USA is a national importer of fine wines and spirits, with an award-winning wine & spirits portfolio. Evaton is the US distribution arm of Sogrape, Portugal's leading wine company, known for such iconic brands as Mateus, Sandeman Ports & Sherries and Casa Ferreirinha. The company is proud to represent the Sogrape portfolio from Portugal, Argentina, Chile & New Zealand, as well as partnerships with premium wine and spirits brands from Italy, France & Spain. Headquartered in Stamford, CT, the company distributes its fine wine and spirits portfolio in all fifty states.
For further information please contact:
Portugal: Inês Vaz +351 93 785 04 42 |[email protected]
USA: Ana Calle 917-757-9925 / [email protected]