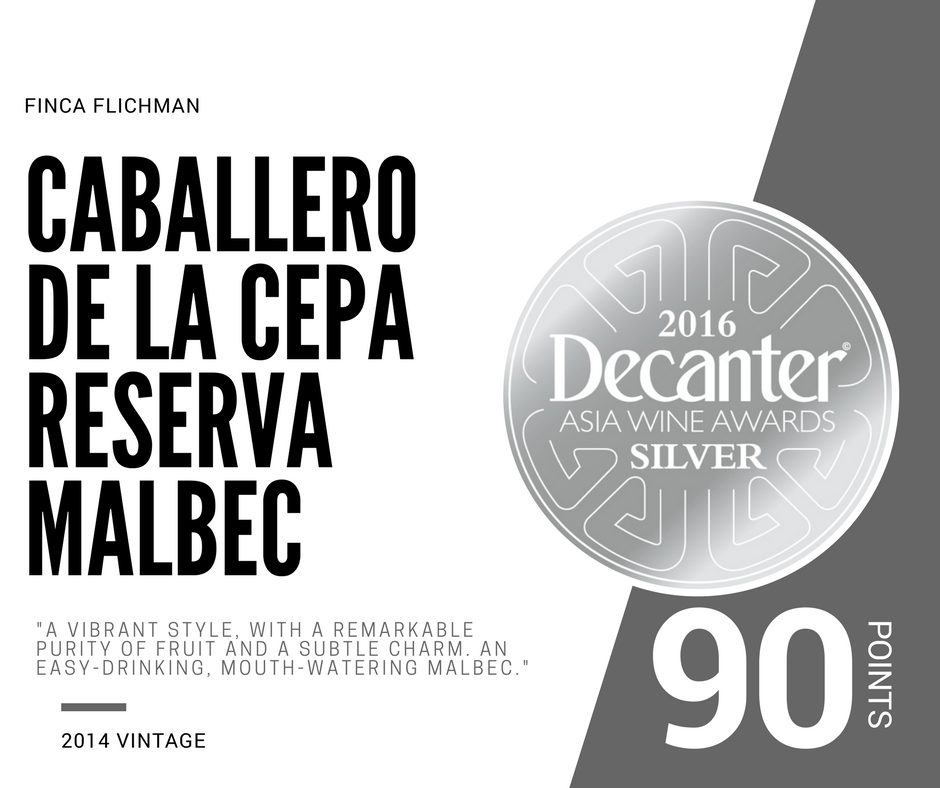 Decanter Asia Wine Awards 2016
Caballero de le Cepa Reserva Malbec 2014 vintage received 90 points, earning a Silver medal in 2016.
Caballero de la Cepa was the first varietal wine in Argentina, and remains a true classic – in fact it is the most recognized brand in the country. In Spanish "Caballero" means "Knight" as well as "Gentleman." In 2016 Finca Flichman introduced this concept on the wine label so that the wine not only stands out for its uncompromising quality, but for the meaning behind its name, which is open to interpretation.
Now in its 6th year, the Decanter Asia Wine Awards (DAWA) is Asia's leading wine competition. Judged by Asia's top wine experts, the DAWA aims to provide consumers with a trusted source of wine recommendations.
Read more at http://www.decanter.com/en/dawa/#ilFold8xpBISuzlJ.99
Full details – Decanter
Click here for more delicious wines – Finca Flichman