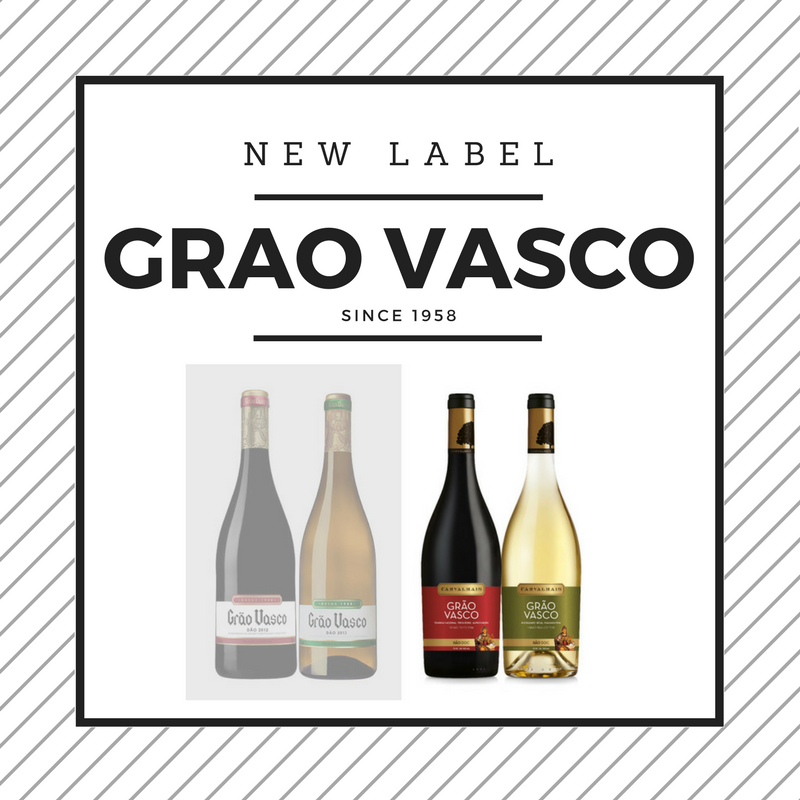 Grão Vasco Updates their Label
The look may be new, but the wine still has a 50-year-old story to tell.
It's a  wine that recalls memories of times gone by, of heritage handed down through decades. A wine of decided personality and unique flavor. An icon of the Dão region. Grão Vasco.
The new design drew inspiration from the brand's history, the elegant new bottle emphasising the Grão Vasco name.
Grão Vasco the man was a famous Renaissance painter in Viseu, capital of the Dão region. Grão Vasco the wine was born in 1958 when Sogrape was founded. In 1990, Sogrape modernized their Dão winery at Quinta dos Carvalhais, superimposing modern methods on a great tradition. It was a change that had a profound effect on grape-growing and winemaking in the whole region.
Grão Vasco is the very essence of Dão wine, a Portuguese legend since 1958.