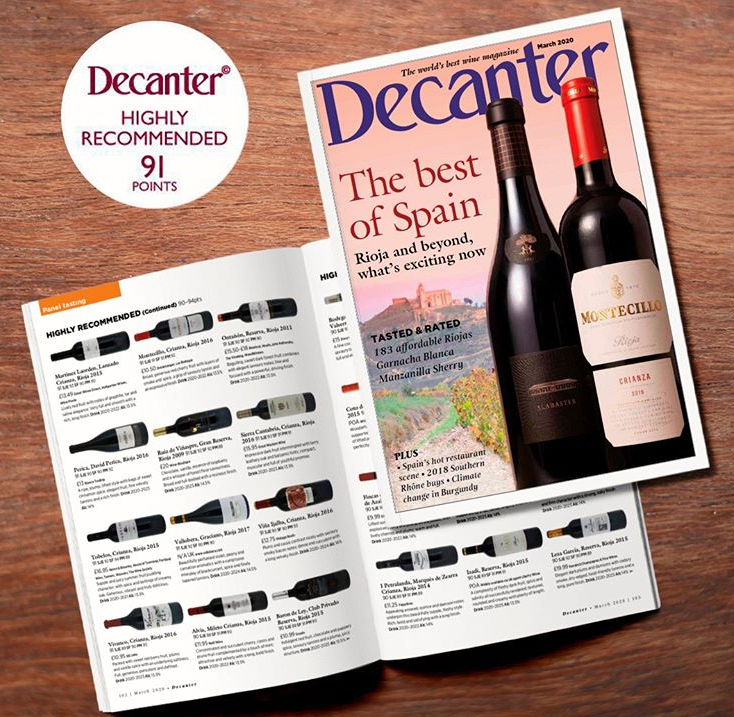 Montecillo Rioja Crianza Lands the Cover!
We are excited to share that our 2016 Montecillo Rioja Crianza has been selected to grace the cover of the 2020 March issue of Decanter magazine!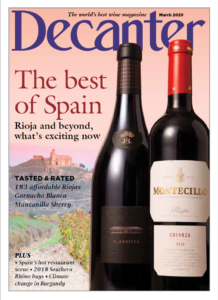 The wine received 91 points and is highly recommended by the editors. The wine perfectly reflects the best of Rioja's quality and approachability with it's well-balanced profile and wonderful freshness. This achievement speaks to the quality of the wine itself and also the hard work Montecillo has been doing to elevate its premium wine crafting credentials. Please note the packaging reflected in the magazine is offered outside of the US.

We would like to give special congratulations to winemaker Mercedes Garcia and all Bodegas Montecillo's team for this truly astonishing achievement and hope they continue having a successful anniversary year!
The 2016 vintage is currently available in our warehouse.
Established in 1874, Bodegas Montecillo is one of the pioneering wineries of the D.O. Rioja. Today, century old wine aging techniques co-exist with revolutionary wine-making technologies, delivering internationally acclaimed wines. The addition of these new wines continue to embody this standard of excellence. Learn more about these wines and Bodegas Montecillo at their website!