Felipe II Brandy

Felipe II possesses a luminous amber color, showing reddish hues, that reflect a spanish sunset. There are remarkable aromas of elegant eaux-de-vie, enriched by nuances of dried apricots and figs, and rounded with subtle vanilla and cocoa flavors.

100% Airen. A selection of the best Airen grapes, perfect for creating the rich but delicate flavors of our Brandies.

Elaboration starts with a careful selection of wines that we distill in our own distillery, founded in 1880, where we integrate the best from the past with modern techniques. Through special continuous stills we obtain different styles of rich eaux-de-vie aged in American oak casks, previously seasoned with our premium Sherry wines. After 1 year of aging through the unique and traditional Solera system, Felipe II achieves its special dried fruit flavors, good structure and ample body. Average Age: More than 2 months, Alcohol content: 30.00

Enjoy it neat, on the rocks or mixed in your favorite cocktail or in long drinks on your own or when having a good time with friends. Chocolate desserts bring out its lusciousness, and it´s also fantastic for mixology

Spirit obtained from "holandas" (low alcohol content wine spirits) and wine spirits combined with selected distillates of agricultural origin. Its production and ageing process is characterized by ageing in American oak casks previously seasoned with "Oloroso" wines from Jerez, following the traditional dynamic ageing system known as "Criaderas" and "Soleras".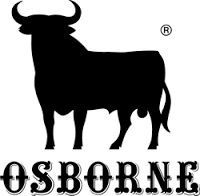 Felipe II Products