Felipe II Brandy

Taste: Smooth, velvety palate and persistent. Slight medium-sweet flavor. Sight: Amber color, with slightly reddish rim. Shiny, transparent. Bright. Smell: Medium aromatic intensity, with notes of fine distillate, enriched with fine notes of dried fruit and nuts, and figs. Elegant hint of oak with notes of vanilla and candy.

100% Airen. A selection of the best Airen grapes, perfect forcreating the rich but delicate flavors of our Brandies.

As a general rule, in well-ventilated places, away from sources of heat. This drink improves in the bottle. Over time a slight cloudiness or precipitation may appear, the result of the insolubility of some of the natural components, extracted from the wood, during the ageing process. If this occurs, it is sufficient to decant it before drinking. Average Age: More than 2 months Alcohol content: 30.00

Enjoy it neat, on the rocks or mixed in your favorite cocktail or in long drinks on your own or when having a good time with friends. Chocolate desserts bring out its lusciousness, and it´s also fantastic for mixology

Spirit obtained from "holandas" (low alcohol content wine spirits) and wine spirits combined with selected distillates of agricultural origin. Its production and ageing process is characterized by ageing in American oak casks previously seasoned with "Oloroso" wines from Jerez, following the traditional dynamic ageing system known as "Criaderas" and "Soleras".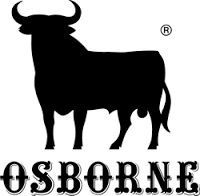 Felipe II Products