Kylie Minogue Wines Prosecco Rosé

An elegant sparkling Prosecco Rosé with notes of fresh strawberries, raspberries, and blossom. Brightly textured and crisp palate with a refreshing citrus finish.

85% Glera, 15% Pinot Nero

Super-premium packaging with beautiful, bespoke and exclusive de-bossed "hearts" on the bottle. The soil is made up of limestone, which gives mineral complexity. The strong sea breezes, constant sun, mistral winds, and cool nights create an ideal climate for fresh and acidic grapes. The grapes undergo a soft pressing and are either fermented or stored as unfermented must. Charmat method fermentation occurs at 62°F for 60 days.

A perfect blend of quality, fun and accessible glamour that pairs beautifully with special occasions and everyday celebrations.

Kylie Minogue's Prosecco Rosé is vegan!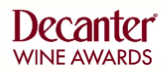 90
Vintage - NV

Kylie Minogue Wines Products