Herdade do Peso Trinca Bolotas

Vibrant red in color. Great aromatic intensity dominated by ripe red and black fruits (blackberries, raspberries and black plums). Full bodied, with good tannins, balanced acidity and a long finish.

44% Alicante Bouschet, 40% Touriga Nacional, 16% Aragonez

All the grapes used in this wine were produced in accordance with the Sustainable Agriculture Integrated Production guidelines. After malolactic fermentation, the wines were transferred to French and Caucasian oak barrels, where they were matured for around six months. To maintain its high quality, Trinca Bolotas was bottled without cold stabilization. It may thus throw a slight deposit during bottle-ageing. The wine is at its peak two to three years after harvest, but can continue to evolve for several years more. The bottle should be kept on its side in a cool, dry place, away from direct light. Trinca Bolotas should be served between 16ºC-18ºC.

Thanks to the balance between tannins, acidity and fruit, this is is a very versatile wine that can be enjoyed on its own, or with pasta dishes or white meats, or with more elaborate dishes.

Named after Alentejo's native pig whose diet is rich in acorns, Trinca Bolotas means "acorn eaters." The feral black pig is an iconic image of the Alentejo landscape, heritage and gastronomy.


97
Vintage - 2018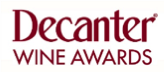 Platinum
Vintage - 2018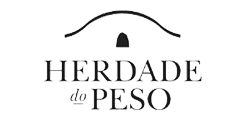 Herdade do Peso Products