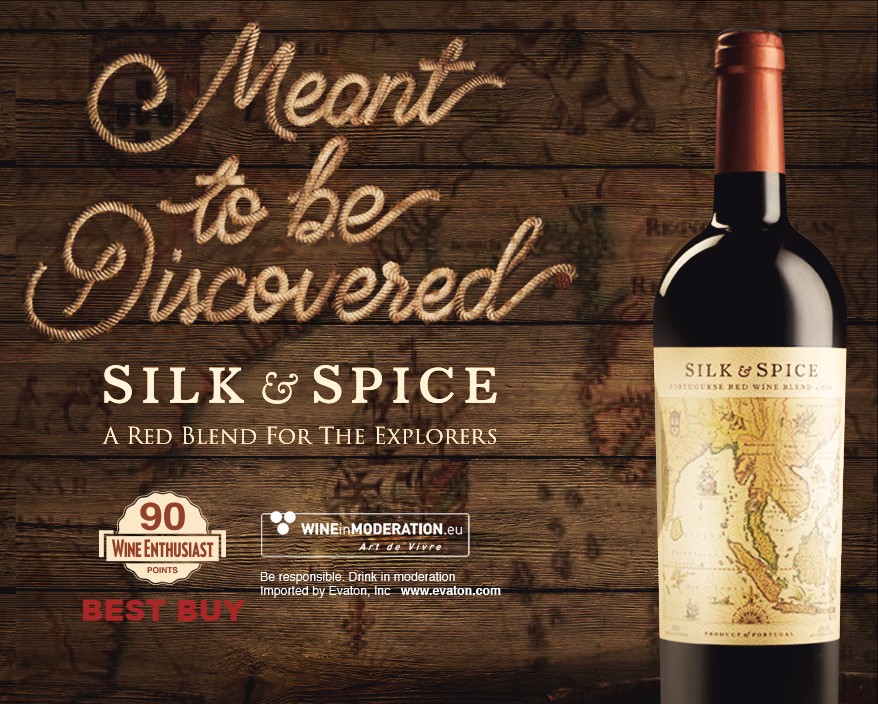 Wine Enthusiast gives Silk & Spice 90 points, names it a Best Buy!
The full review of the new red blend from Portugal that's brimming with exotic flavors and bona fide history, will appear in Wine Enthusiast's November edition.
Need a Silk & Spice refresh? Below are a few useful links.
Presentation: Including some details on brand activation and POS.
Mood Video: A perfect, tone-setting glimpse into the brand.
Fact Sheets: Learn about the varietals & regions of Silk & Spice.