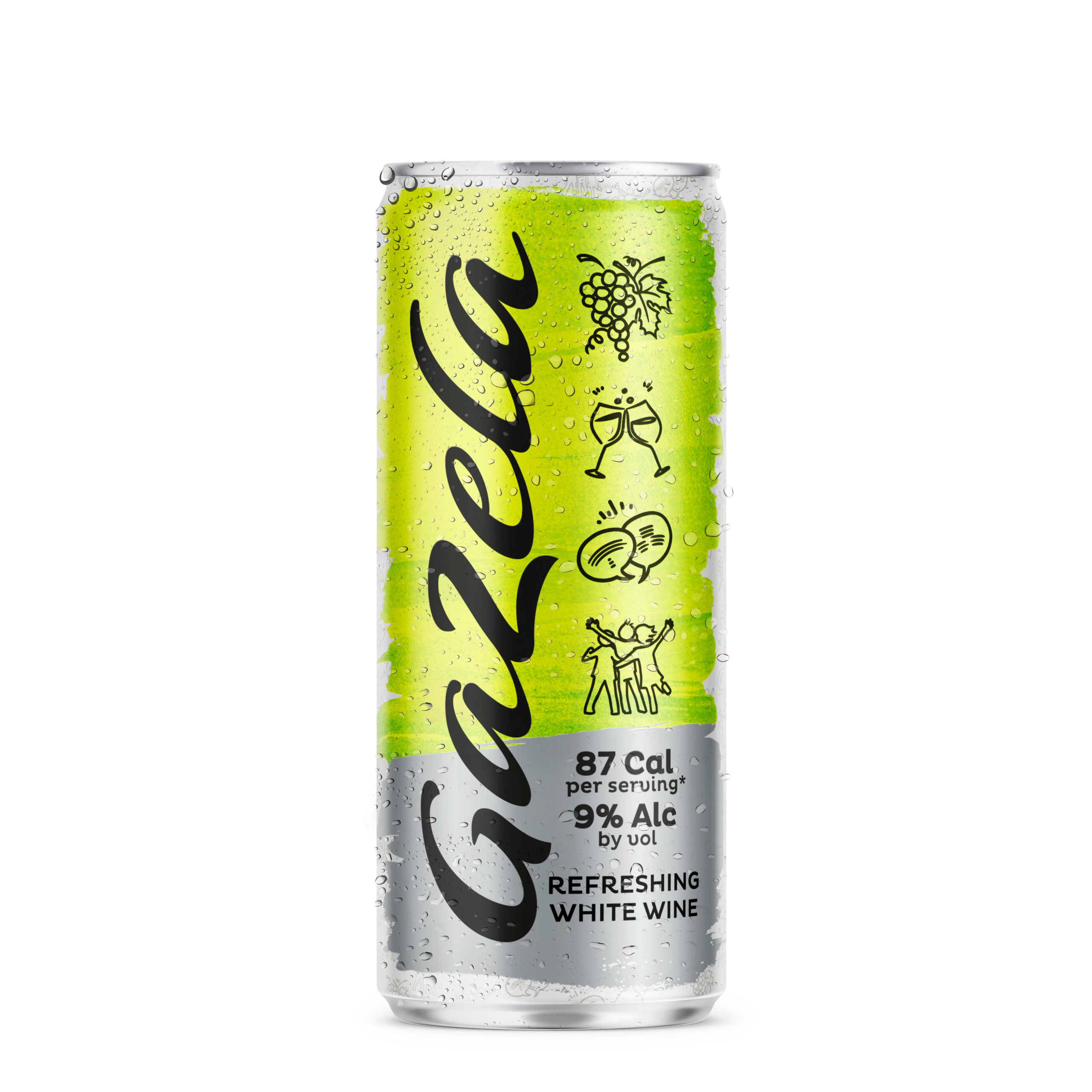 Gazela Gazela Can

Gazela is a light and refreshing white wine that goes well with life. Combined with the greater convenience of the can format, this uncomplicated and captivating wine has shown itself to be perfect for any moment in day-to-day life with only 87 calories per serving.  A young wine with citrus hues. Fruit-forward and intense aroma, with predominant notes of tropical fruit (passion fruit and pineapple), combined with ripe lime and lemon. In the mouth it has a lively flavor framed by good balance between acidity and natural sweetness.

Bical, Fernão Pires, Loureiro and Others

Classical white wine vinification process, focused on preserving the aromatic component of the grapes, thus obtaining an intense expression. Aged in stainless steel vats.

Portable, durable and faster to chill, it can be served anytime, anywhere, direct from the can, over ice or in a cocktail.

Gazela Products