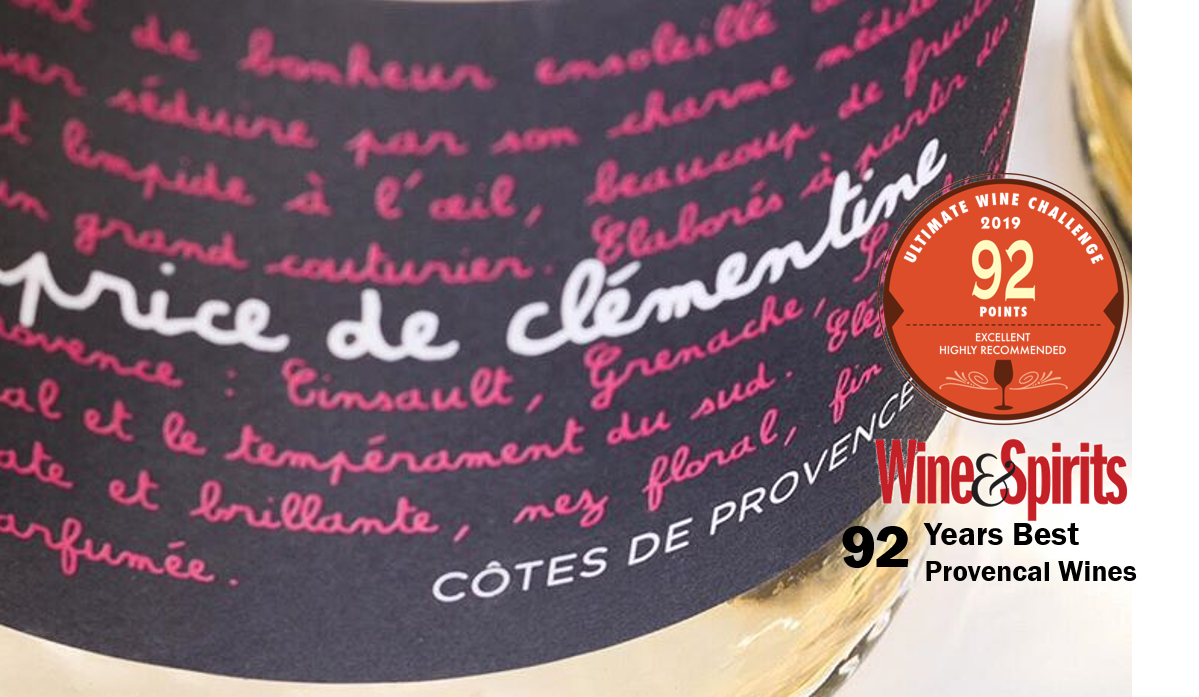 Le Caprice de Clementine Receives Outstanding Accolades!
We are excited to share two recent reviews received on Chateau les Valentines Le Caprice de Clementine 2018!
The 2019 August issue of Wine & Spirits names Le Caprice a Best Buy with a 92 point rating, and  granted it a coveted spot among its Year's Best Provencal Wines.
92 pts – Chateau les Valentines
2018 Côtes de Provence Le Caprice de Clémentine Rosé (Best Buy)
A blend of equal parts cinsault and grenache from an estate halfway between Toulon and St-Tropez, this is saline and spritzy at first, needing a little air to coax out the red fruit. Even then it's taut and nervy, its red-blushed peach flavors kept firm by zesty lemony acidity. For grilled fish.
2019 Ultimate Wine Challenge has also recognized Le Caprice with an outstanding 92 points, making this " Excellent, Highly recommended."
92 pts – Excellent, Highly Recommended
Tasting Notes:
Granite and roses are softly pungent from this steely rosé. Juicy red berries offer just enough ripeness to make each sip full and satisfying, while the staunch minerality is uplifting and refreshing. A delightful wine.
This family owned winery is operated with love and artisanal care from start to finish. The 2018 Le Caprice vintage produced high quality wines from low yields, allowing for a complex, complete, and well-balanced wine with delicate fruit and crisp, clean acidity.