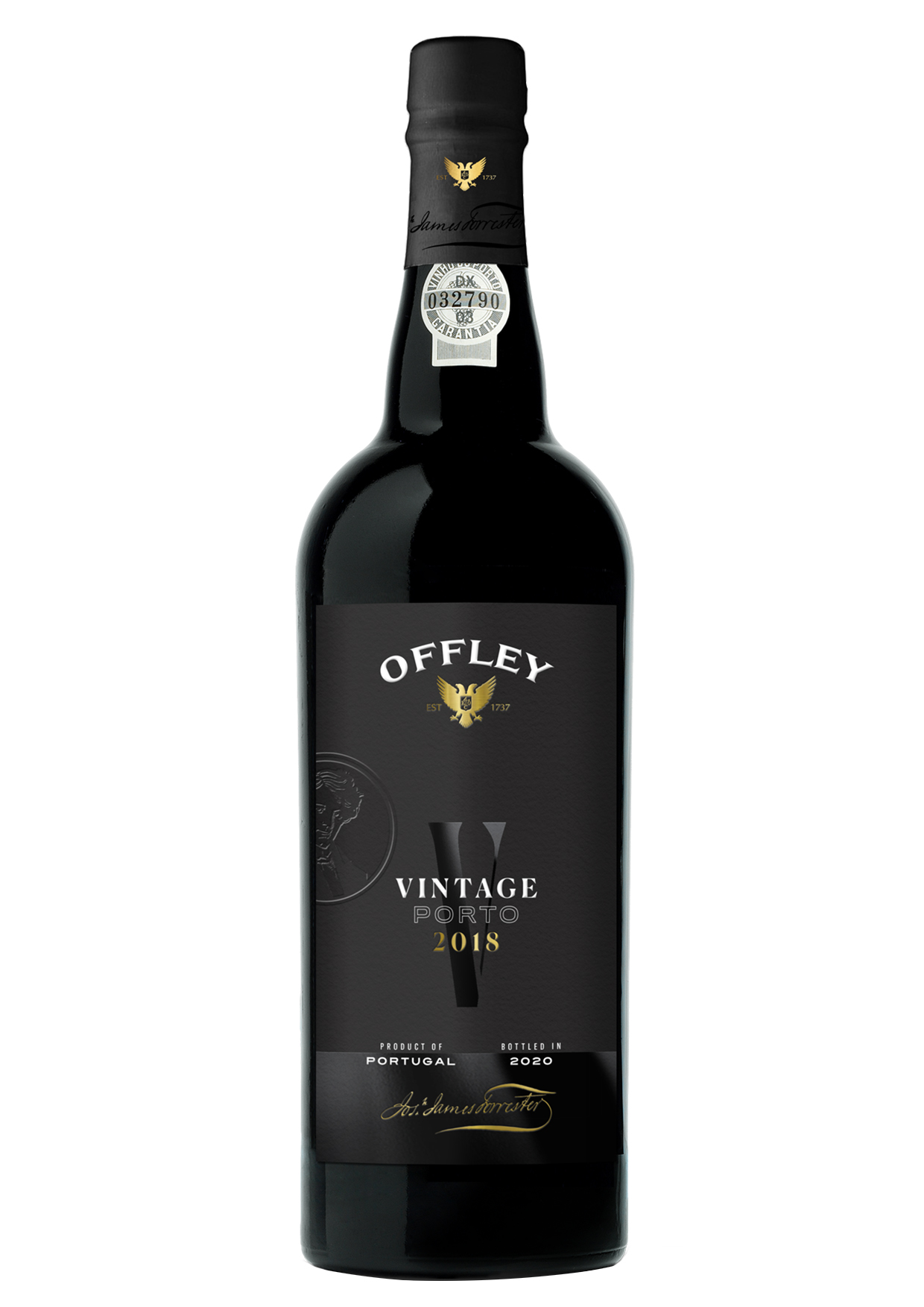 Offley Vintage

Deep color, almost opaque. Intense and complex aromas of floral and balsamic notes combine with heather, resin, red and black berries and a light spice. On the palate it has a good body, lively acidity, and firm tannins with a very long, harmonious finish.

55% Touriga Nacional, 35% Touriga Franca, 10% Tinta Roriz

Offley Vintage 2018 was produced by the traditional Port wine method. The hand-picked grapes underwent stalk-removal and crushing before fermentation, under controlled temperatures, with skin maceration in order to extract the best components. The addition of wine alcohol at the ideal moment sets the balance between the wines body and its bouquet. The wines, naturally sweet and rich, were deeply red in color and full-bodied, with great power and aromatic concentration. After the harvest, the wines remained in the Douro until the following spring, when they were taken to Vila Nova de Gaia and entered in lodges for ageing as required by Port wine traditional ageing system. The wines selected for this Offley Vintage 2018 were carefully tasted and analyzed by the winemaking team that confirmed the excellence of the wines and prepared the final blend. The final wine was bottled in the spring of 2020 without finning treatment. Offley Vintage 2018 will continue its evolution in bottle for several decades.

Its elegant and complex profile ideally matches chocolate-rich desserts, red berry tarts and strong cheeses.

Offley Port 2018 Vintage has been awarded with 96 points by Wine Enthusiast! Offley Port Vintage is an excellent Porto Wine, produced in years of exceptional quality selected for its long cellaring potential. With a prestigious heritage in the production of high-quality wines, Offley Vintages adapt three centuries of experience to the challenges of the future.

96
Vintage - 2018