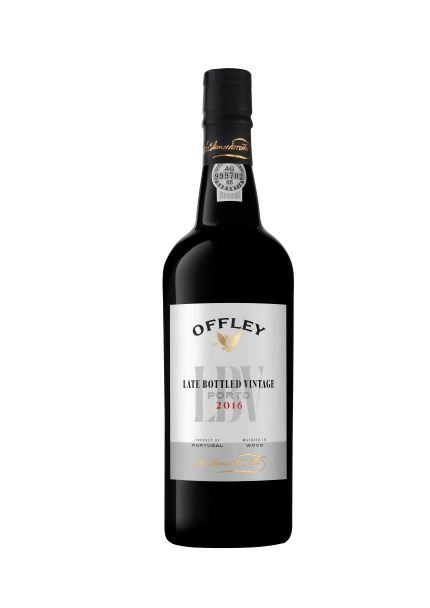 Offley Late Bottled Vintage (L.B.V.)

A deep, almost opaque, ruby color. An intense and complex aroma with notes of red fruits, such as raspberries and strawberries, violet floral notes, and hints of both eucalyptus and mint-balsamic. Full-bodied, with well-incorporated acidity, splashes of red fruit and floral notes. The wine has a long and balanced finish.

50% Touriga Franca, 30% Touriga Nacional, 10% Tinta Roriz, 10% Tinta Barroca

Alcohol: 20% | Total Acidity: 4,6 g/l (tartaric acid) | Sugar: 106 g/l | pH: 3,37

Offley Porto Late Bottled Vintage 2012 combines wonderfully with cheeses and rich chocolate desserts, fresh fruits or red/wild fruit tarts.

The production of Offley Porto Late Bottled Vintage 2012 followed the traditional Porto Wine method. Grapes were collected by hand at their optimum maturation point and fermentation subsequently took place in wine presses and stainless steel tanks - the addition of wine spirit after three days effectively ending the process. The resulting wines were naturally sweet and rich, deep-purple and full-bodied, with greataromatic concentration.

90
Vintage - 2012
90
Vintage - 2013
91
Vintage - 2012