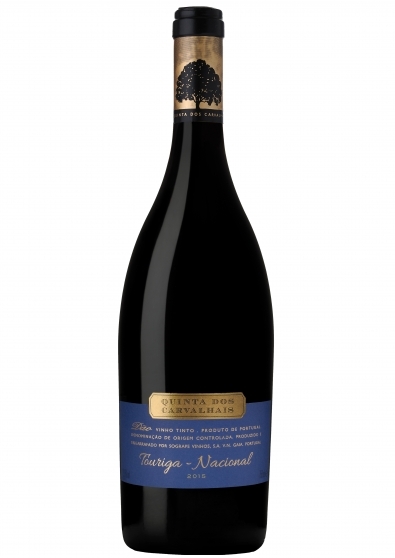 Quinta dos Carvalhais Touriga Nacional

An opaque ruby-red color, this intense wine is both complex and elegant. Notes of well-ripened black and red fruit, delicate floral tones and fresh shrubby touches combine wonderfully in a wine that gains increased complexity from aging in oak barrels. On the palate, it is harmonious and balanced with smooth tannins adding both structure and body. Additional aromas of forest-floor combine with prominent fruity tones to reveal a long and persistent finish.

100% Touriga Nacional

Alcohol: 14,5% | Total acidity: 5,5 g/l (tartaric acid) | Sugar: 1,0 g/l | pH: 3,6

Very gastronomic and perfect for meal-times, this wine pairs wonderfully with dishes such as octopus "à lagareiro", oven-roasted pork and mushroom risotto.

The start of the harvest year was very rainy, although winter itself was generally cold and dry. Spring was drier than in previous years, occasional rain replenishing the water levels in the soil. An arid summer followed with high temperatures in the day and cold nights; the evolution of the grapes through to maturation was both normal and balanced. The harvest itself was conducted a week earlier than in 2014, and produced wines of a very high standard.

Quinta dos Carvalhais Products