Casa Ferreirinha Esteva

Intense notes of red fruit with floral hints of violet and rockrose, alongside balsamic tones of resin, cedar, and tobacco box. Smooth with polished tannins, well-integrated acidity, and a long finish.

41% Tinta Roriz, 30% Tinta Barroca, 17% Touriga Franca, 12% Touriga Nacional

The grapes come from selected high-altitude vineyards (1,250 feet) throughout the Douro Valley. After soft-crushing and destemming, the grapes are transferred to stainless steel tanks, where alcoholic fermentation takes place at controlled temperatures (58°F) for an average of 7 days. The wine remains in stainless steel tanks after malolactic fermentation for 6 months prior to the assemblage of the final blend at the end of winter.

Ideal with poultry, charcuterie, pork, cheeses, a variety of pastas and rich salads.

Esteva is an attractive and elegant Douro red wine that ally's character and versatility to drinkability and everyday consumption. Esteva is part of the celebrated Casa Ferreirinha wine range, the brand renowned as the leading producer of superior Douro wines, a global reference for the region.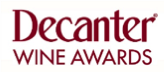 Silver
Vintage - 2018

Casa Ferreirinha Products