Ports Late Bottle Vintage

The Late Bottled Vintage appears dark purple in color, almost opaque with pronounce viscosity. It possesses highly intense aromas of ripe young red and dark fruit. Deep and intense although very elegant, rich in character and aristocratic structure with exuberant notes of jammy blackberries, violets and cassis. Lingers on the palate seemingly forever.

This special and unique wine is only crafted in very special years. The grapes are partially de-stemmed and then trodden for up to 12 hours by teams of workers. Fermentation is carried out in stainless steel vats at a controlled temperature with continuous pumping over, remontage, to maximize the extraction of color and flavours. Once the wine achieves 6%-9% abv, spirit at 77% from wine distillation is added. The fermentation stops, leaving a natural sweetness in the wine.In the spring following the vintage, the wine is transferred to the traditional 550 liter Port casks, called "pipes", where it ́s aged for 5 years followed by extended bottle aging.

Charming as an aperitif, Osborne Late Bottled Vintage Port makes a lovely partner to rich chocolate desserts like chocolate fondant or brownies accompanied with some red berries.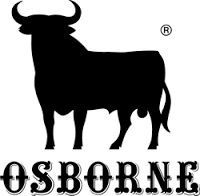 Ports Products