Ports Tawny

The Osborne Fine Tawny appears light golden brown color and good body. There are subtle aromas of fine aging, exudes nutty flavors rounded with its natural sweetness and soft tannins.

The grapes are completely destemmed and fermentation is carried out in stainless steel vats at a controlled temperature with continuous pumping over, remontage, to maximize the extraction of color and flavours. Once the wine achieves 6%-9% abv, spirit at 77% from wine distillation is added. The fermentation stops, leaving a natural sweetness in the wine. In the Spring following the vintage, the wine is transferred to the traditional 550 liter Port casks, called "pipes", where it ́s aged for 4 years.

Osborne Tawny Port is ideal with desserts containing toffee or caramel and sometimes custards. It ́s also a great partner of salty cured cheeses. Enjoy it on its own after a meal or relaxing on the afternoon.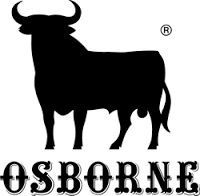 Ports Products