Sherry Pedro Ximenez

Very deep dark mahogany color. Dense, opaque and viscous. Extraordinary aromas of raisins, figs and dates, mingled with nuances of roasted coffee and elegant oak. Full bodied, sweet and velvety. A delicious wine to indulge yourself with.

100% Pedro Ximénez grapes that are laid out over grass mats under the sun, losing the water and concentrating the sugars and flavors.

The Pedro Ximénez grapes are softly pressed, followed by fermentation at a controlled temperature of 24ºC/75ºF. Once the wine achieves 11%-12% vol., wine spirit is added up to 17% vol. The fortified wine is then transferred to 500 liter American oak casks, where ages for 6 years average through the unique system of Soleras. The special microclimate in El Puerto de Santa María, where our winery is located, allows this oxidative aging process to occur smoothly, imprinting its marvelous personality to the wine.

An authentic treat slightly chilled on its own. Perfect partner for blue cheeses such as Cabrales, Stilton or Roquefort. Ideal with dark-bitter chocolate desserts.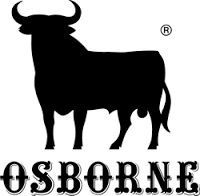 Sherry Products