Herdade do Peso Vinha do Monte

Vinha do Monte Red 2011 has a fine red colour. On the nose this wine shows a fruity and floral bouquet, with special emphasis on plum and mulberry, and also on spices. On the palate it is also characterised by ripe fruits and flowers. It is a very complex and fresh wine, with fine acidity and a lingering and soft finish.

Aragonês, Alfrocheiro, Syrah, Trincadeira, Alicante Bouschet

Alcohol: 13,5% | Total Acidity: 5,3 g/l (tartaric acid) | Sugar: 2 g/l | pH: 3,6

Herdade do Peso Vinha do Monte Red is an excellent match for meat and smoked pork, game and poultry, pasta and cheeses.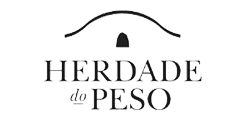 Herdade do Peso Products