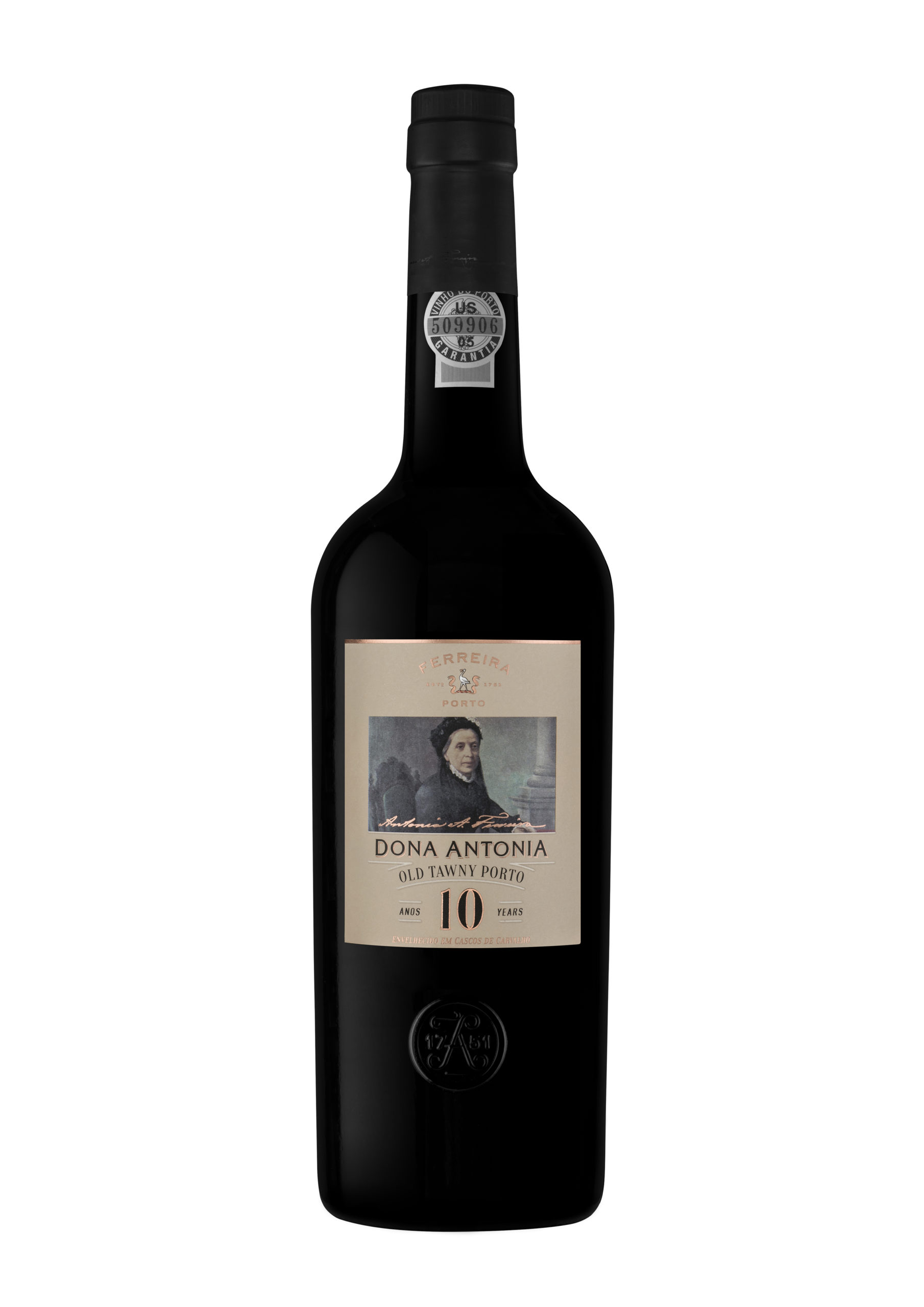 Ferreira Port Dona Antonia Tawny 10 Years Old

Porto Ferreira Dona Antónia Tawny 10 Years Old has a deep tawny hue with red hints. Its aroma is characterized by an excellent balance between the quality of its original grapes and wine (noticeable in its floral and ripe fruit aromas) and its ageing through oxidation in wood (which gives it spicy and nutty aromas). In the mouth, the classic and fresh style of the Ferreira brand is conspicuous, achieving a fine balance between the different sensations in the wine body and in the long finish in the mouth.

Touriga Franca, Touriga Nacional, Tinta Barroca, Tinta Roriz, Tinta Cão, Tinta Amarela

The selected hand-picked grapes have been vinified in accordance with the traditional Porto Wine method. Controlled fermentation took place in stainless steel vats and it was stopped through the addition of wine alcohol. The resulting wines were very elegant and possess great ageing potential. The wines selected to enter the final blend of the Porto Ferreira Dona Antónia Tawny 10 Years Old remain in the Douro after the harvest and are taken to Villa Nova de Gaia in the following Spring and enter the traditional Porto Wine ageing process, in oak casks. During their ageing period, the wines are subjected to numerous transfers, analyses and tastings, making it possible to monitor their ageing and to intervene through blending, refreshing and corrections whenever tasting so advises. The final blend is obtained using wines aged between 8 and 15 years, so as always to achieve the average age, quality and style of Porto Ferreira Dona Antónia Tawny 10 Years Old.

Porto Ferreira Dona Antónia Tawny 10 Years Old is a delicious Porto which, served slightly chilled, goes well with various rich starters, including foie-gras or intense cheese pies, salty vol-au-vents or creamy seafood. At the end of a meal, it is an ideal wine to match desserts such as nut and dry fruit tarts, crème brûlée and cured or blue cheese, or when served on its own.

Porto Ferreira Dona Antónia 10 Years Old is a special wine, a Tawny Porto with indication of age named after the long time celebrated estate Quinta do Porto, a symbol of the perfect alliance between the unique Douro and man´s skill, in a harmony of knowledge established at Ferreira for over 250 years.