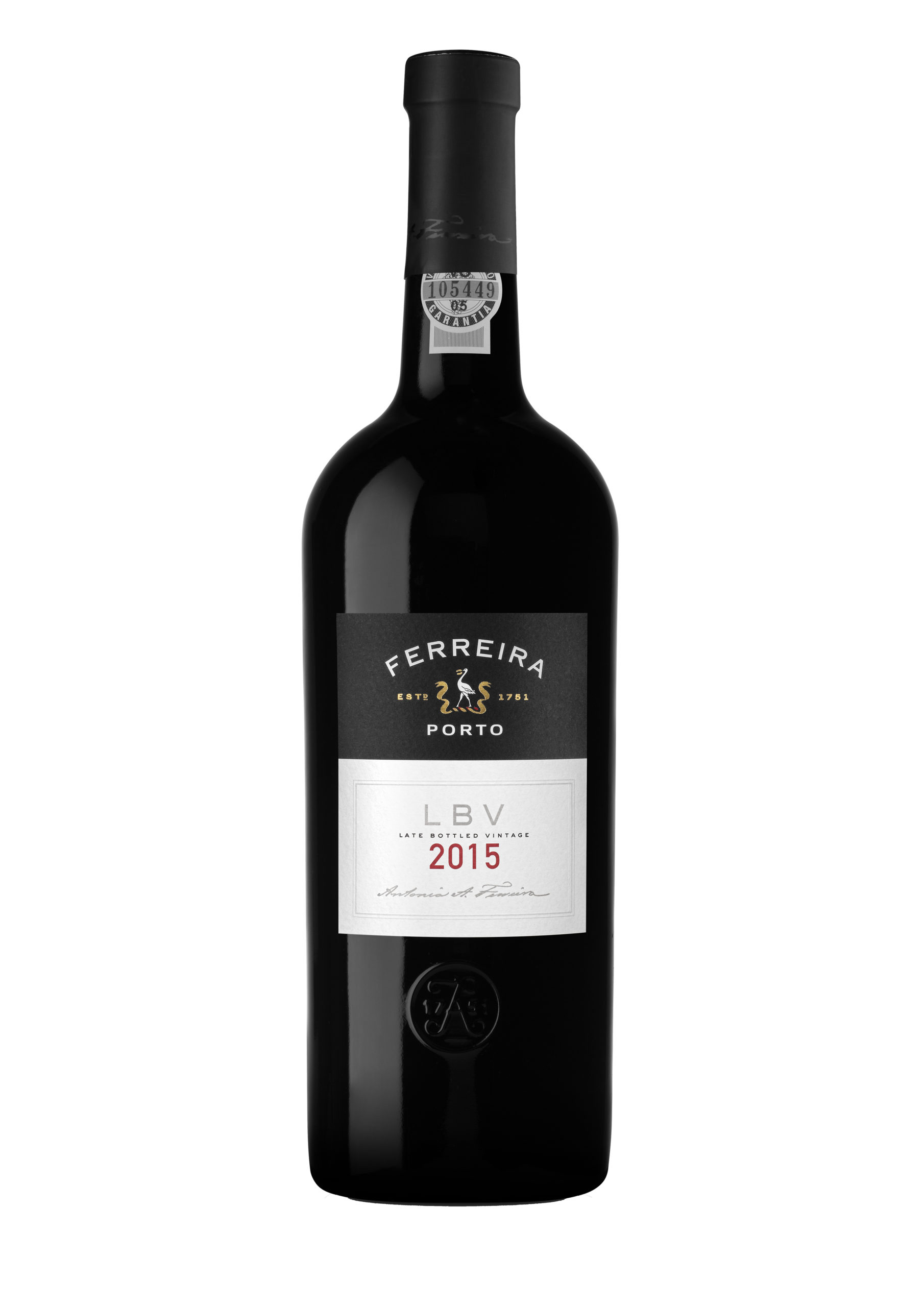 Ferreira Port Late Bottled Vintage

A deep, almost opaque, ruby color. An aroma of very good intensity with balsamic notes of resin, cedar and tobacco box, flowers, rock rose, red fruits, truffles, forest-floor, spices, black pepper and a slight minerality that confers great complexity. Powerful on the palate, with prominent tannins of great quality, as wells as further notes of black fruit, pine needles and resin that invite a very balanced finish.

45% Touriga Franca, 32% Touriga Nacional, 15% Tinta Roriz, 8% Tinta Barroca

This wine was produced using "traditional" Porto Wine technology. After soft-crushing, alcoholic fermentation took place. During this phase, the wine underwent gentle maceration, via treading in traditional granite lagares at controlled temperatures, to ensure the inherent qualities present in the grape skins were extracted. After the harvest, the wine remained in the Douro. It was subsequently transported to Villa Nova de Gaia the following spring, where it aged in the customary manner in oak casks. During this period, it was subject to racking, analysis and tests to monitor its evolution. The final blend was made after careful selection of the wines to ensure their characteristics were befitting of a Ferreira LBV.

This wine pairs wonderfully with cheeses and rich chocolatey desserts, fresh fruit and wild berry tarts.

Ferreira Late Bottled Vintage Porto (or LBV) is a high quality Porto Wine that combines the unique characteristics of the year in which it was borne with a versatility that allows it to be appreciated immediately or aged in the bottle, according to preference. LBV Porto Wines are single harvest wines that are bottled 4-6 years after the harvest.