BRAND EMBASSADOR: ROCIO OSBORNE
Rocio Osborne
Even as a young girl, Rocío Osborne's aspiration has always been to join her family's business, the prestigious Osborne Group, which has been crafting fine sherry, brandy, wine and liqueur since 1772.
For as long as Rocío can remember, wine has been a part of her life. It played a central role at family gatherings, and she fondly reminisces about playing amongst the sherry casks in the bodegas, whose aromas still conjure vivid memories of childhood.
While her ultimate goal was to partake in her family's winemaking business, the philosophy of the Osborne family required that she demonstrate a management and professional experience outside of the company.
For this reason, Rocío embarked on a professional career in banking and finance, which provided a strong base of business acumen in preparation for entering the Osborne Group.
Rocío attended the Instituto de Estudios Bursátiles (Institute of Securities Studies) and earned her masters in exchange and financial markets, as well as a law degree from the Universidad Complutense de Madrid.
With the goal of mastering English, she moved to London to work for Banca March, a prestigious family-owned financial institution. Rocío then returned to Madrid and built on this experience by working as a financial advisor for Consulnor Servicios Financieros A.V. and BANIF Banca Privada.
After six years of honing her business management skills, Rocío decided to leave the financial world in order to pursue her true passion, wine. Because wine is a way of life in the Osborne family, Rocío's wine knowledge has been enriched through exposure at family gatherings and through personal exploration and study. In order to solidify her knowledge, Rocío continues to seek opportunities to expand her wine education. In 2007, Rocío completed training courses from the Sherry Consejo Regulador and received an Advanced Certificate in Wine and Spirits (level 3) from the Wine & Spirit Education Trust.
In 2008, Rocío studied the art of winemaking under International Winemaker Adam Richardson, crafting wine in two continents during the harvest season. During this time, they also ventured into California winemaking, exploring the Central Coast, the Central Valley and ultimately the Livermore Valley. Adam states, "Rocío has an outstanding sensory pallet that has quickly elevated her winemaking skills to a level higher than expected for a vintner of her age. She has an impressive ability to communicate her vision to the winemaking team, and quickly make that vision into a reality."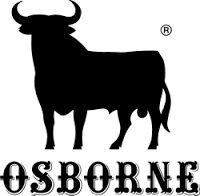 PRODUCTS
Felipe II
Our ancestors created this fabulous Brandy for us to enjoy today and savour its delightful taste of dried apricots and oak, just the way you like: neat, on the rocks or mixed as a cocktail and long drinks.
Ports
Osborne ports are voluptuous and luscious, an authentic delight for the palate that pays tribute to an exceptional land, a millenary tradition and a family's devotion to these wines.
SHERRY
The "Solera" in its most elegant expression, wines that embody the spirit of the South of Spain. From the sheer intensity and penetrating pale color of the Fino, to the profound complexity of the dark mahogany Olorosos.